By William Kerr

The room was uncomfortably hot. Oppressive. The air itself seemed thicker and stank of an unspoken fear. Sweat beaded on her skin and dripped down her back. The Watchkeeper had been at her operations console for almost 48 hours straight. Others like her had their eyes glued to their own screens, lost in their own thoughts. Others unlike her seemed to wander around aimlessly — their discussions hushed but sharp. The displays flashed with ongoing status updates and live feed from the front. Things were not going well. The tension in the room was intense. Sickening. No one had slept properly in days… yet there was an overbearing feeling in the room that one way or another, it would all be over soon.
What would the end bring? Would all their work be for nothing?
Unexpectedly the room fell silent. The Watchkeeper was jolted back into reality by the sudden silence. All eyes slowly turned to the main overhead screen. Then, right on cue, the dreaded incoming alarm sounded, shattering the silence. The atmosphere changed immediately. The unbearable tension seemed to evaporate — replaced mostly by resignation. Some started sobbing, others cried out in painful anguish. A few ran out the door attempting to escape an inevitable fate. Most were still, their eyes fixed to the tiny red blip that had appeared on the overhead projection. The red blip continued to close in on its target. The incoming alarm continued to whine until someone yelled to turn it off. They wanted silence at the end. The whining of the alarm suddenly cut off and some sense of stillness returned. Stillness in a world about to be consumed by chaos. The Watchkeeper leaned back in her chair and stared vacantly at her screens. They had gone blank, almost as if they knew their job was over. She glanced back up at the overhead projection — not long now. An immense weight seemed to lift from her. She breathed in, she breathed out. Calmness came to her for the first time in a long time. She looked down at her hands. They were still. It would be over in just a moment. She briefly wondered if she would feel anything as the heat of a thousand suns was unleashed upon the Earth. She very much doubted it. She hoped her parents had taken her children to their cabin in the mountains like they had promised — they would be safe there — at least for a while. She realised, in this moment, that she was grateful their father had fallen in the first months. He would have struggled with the feeling of helplessness when it came to protecting them. It would have been nice to see them all again; to have made the journey up to the cabin, nestled amongst the trees and ferns. It was a pleasant thought; she even managed a small smile. If they had made it up there, they would at least survive the initial volley.
The Watchkeeper's mind turned back to the present, and to the moments which would be her last. Had she done all she could? Could she have done more? Would her children, the world's children, forgive her? These were her last thoughts as the scene vaporised around her.

About the Author
William Kerr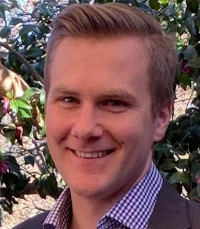 William Kerr is a self-professed science fiction enthusiast. He was born and raised in Tasmania but now calls Canberra home.
His personal preference is hard science fiction and dystopian-style stories which definitely influenced his first published piece 'The Burning'.
He is looking forward to publishing more flash fiction and is hoping to become a regular contributor.