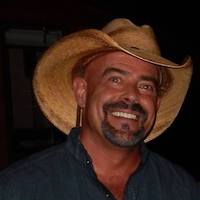 Jon Michael Kelley is an internationally published author and novelist of literary speculative fiction.
His debut novel Seraphim from Evil Jester Press received stellar reviews, and he has been anthologised with such genre luminaries as David Morrell, Ramsey Campbell, Stephen King, Jack Ketchum, John Skipp, and Thomas F. Monteleone.
His short fiction has appeared in a variety of publications, to include the multiple award-winning anthologies Chiral Mad, Chiral Mad 2, and Qualia Nous (2014 Bram Stoker Award Finalist for Best Anthology) by Written Backwards Press.
He has also worked with music industry professionals as a collaborative lyricist, assigning copyrights of numerous authored song portfolios to a prominent New York City producer. Jon currently exhumes his inspiration from a small gold mining town in the mountains of Colorado.