By Laurie Bell

One step takes me into the portal. Pain rips the air from my lungs but I don't have time to stress about the lack of oxygen. Every part of my body stretches and shrinks in continuous waves. I pop out the other side, sucking in great gulps of icy air and bend to put my head between my legs. I'm mostly successful in not vomiting and sit up, wiping a trembling hand over my sweat drenched face. I've done it before, travelled via portal, and every time I react the same way. They say you get used to it. I never have. I regularly defy expectations that way. Should've died ten times over by now. Very few portal jumpers are as old as me. I've got mileage. It means experience. They send me in when there is no one left to send and I get only the worst, most deadly missions.
Lucky me.
This time is no exception.
I am an extraction agent. I pull out travellers who break the rules. The ones that stay, the ones that kill and worst of all, the ones that try to change the past.
You know why they're the worst, don't you? The ones on a mission to fix a past mistake or bring back someone they loved. They are the worst because they are determined and desperate.
They don't realise there is no way to fix the past. The dead die anyway. The past stays buried and broken and lost. Nothing changes because nothing can ever change.
Because they send me.
I've tried, you see. I've tried to change the past, to right the wrongs, to save the child or the parent or the lover and I've learned the path is paved. The story is written. The thread stays cut. You could return day after day and try every option, every possibility, but the outcome remains the same. Our destiny is decided long before we take our first breath and long after we take our last. I nearly went mad from it.
I did lose my mind. For a time.
But unlike the many before me, I pulled myself out of the abyss. I clawed my way out of the shadows and stumbled into the light. Now, I hunt the righteous, the passionate, the sure. I remove them and allow the past to right itself. I watch the lovers, the children, and the parents die. I watch the collapse of businesses and buildings and empires. When all is as it was, I return to my empty apartment and await the next call.
The sunglasses I wear hide the technology that should not and cannot exist in this time. It is my tracking device and my encyclopaedia of actions, choices and destinies. My glasses display the path of the past traveller I have been sent to extract. It shows as a bright yellow echo of a body print that stretches off into the distance. If they knew how easy it was to track them they would surely give up sooner. As it is, I must follow at a distance, moving ever closer until I find them and offer them the choice. Come back with me or die.
They never choose the easy path.
It's why they are here, after all.
This current tracking takes the better part of three days.
The figure ahead wears clothing similar to my own. Long grey coat and black shiny trousers. Her hair is similar to mine too. Tied up high and braided, strands sharply crossed over her skull. I give her a chance. The chance I give them all. "Stop. I know why you are here," I call. She stops immediately but does not turn around. "Come back with me and no further action will be taken." It's a lie. There are always consequences. Travellers are trusted with a unique power and they always squander it. The punishment will be severe. It will be deserved.
She turns around.
It is me.
I'm frozen from the shock of recognition.
She walks forward. "Let me go and there will be no further action taken," she says, a parody of my own threat.
I scoff. It breaks my frozen stance and I lunge forward. She is ready and kicks out, catching me across the chin. Where did I learn how to do that? More importantly, when did I learn how to do that? We trade blows. She lands more than I do. I am limping and bloody by the time she catches my wrist, spinning me into her short blade.
"Why?" I ask, clutching the knife hilt where it presses against my skin. The blade is buried deep inside my body. Hot liquid slides between my fingers as I press down hard to prevent my life force spilling across the cracked pavement.
"I had no choice," my future self replies. Her skin is slightly more worn, a fraction more wrinkled, and her hair is greyer. "You'll see. You'll get there and you will find you have no other option but to try. You won't die here. Obviously. I've already called for help." She takes the glasses from my face and stomps on them, grinding the glass into pieces.
"I'll come after you," I threaten.
She bends down until her blurry face coalesces into something recognisable. "I know. But I need time and now I have it. I'm sorry." She leaves without a backward glance. I press harder into my side as I hear sirens in the distance. I will go after her. It is what I am, who I am, and she knows it. A tiny glimmer of curiosity touches my mind. What could I be trying to prevent that would have me choose such a dangerous path?
I'll go after her. But not just to stop her.
Because now I also need to know the truth.
What did I do?

About the Author
Laurie Bell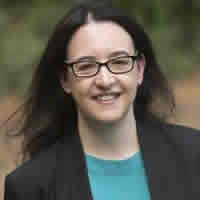 Laurie Bell lives in Melbourne, Australia. She was that girl you found with her nose always buried in a book. She has been writing ever since she was a little girl and first picked up a pen. From books to short stories, radio plays to snippets of ideas and reading them aloud to anyone who will listen.
She is the author of The Butterfly Stone and The Tiger's Eye (YA/Fantasy) White Fire (Sci-Fi) and The Good, the Bad and the Undecided (a unique collection of short stories set during the events of White Fire/Sci-Fi). 
You can read more of her work on her blog <www.solothefirst.wordpress.com> Look for her on Facebook <www.facebook.com/WriterLaurieBell/> or Twitter: <@LaurienotLori>
Rambles, writing and amusing musings

Smile! laugh out loud! enjoy the following

<www.solothefirst.wordpress.com>