By Kevin J. Phyland

The clock is ticking. Time is still moving forward but for me the countdown has begun.
I've got a secret.
I've been stealing from you for years.
What's that you say? Oh, goodness me no. From everybody! Of course you haven't noticed anything missing, that's the beauty of my secret. I take things that you don't miss, but that I can use, or more correctly, I use what you misuse more efficiently.
What is it I steal? Ohh, that's the best bit.
I steal the time you don't use. I take bits when you're asleep and I store it away for when I need extra time. Like that week I partied like mad before my calculus exam. I simply used 20 or so hours of my time that I salted away and crammed like mad.
I was pretty tired afterwards, but I just pinched a few more hours sleep — from you people of course — and was well rested by the next day! The time I use is orthogonal to the main arrow of time, like at right-angles, so it isn't my time I'm using but yours. Not that you'd notice.
How old am I? Ha! That's another good one. I'm about two hundred and sixteen, give or take a year or two. Every time I feel like I'm getting a bit older I take a big whack of stolen years and I'm hunky dory!
How is it unfair? Really! I never take too much from any one person — even you — and believe me you sure can waste a lot of time. Most people never miss the thirty or so minutes I shave from their slumber every night, and if they do, well, they just catch up on it the next day or so. In a way I'm sort of a temporal philanthropist. I give people incentive to use their time more wisely!
Why am I telling you about it now? Well, that's a little more troubling. Lately it seems that no matter how much extra time I drench myself in I can't seem to maintain my ageless skin and sharpness of eye. I'm starting to get old and my bank of borrowed time is running out.
It seems that there is a limit to how much time the human body can absorb — it seems to be about thirty thousand years or so — before cell death becomes inevitable. Those pesky telomeres just keep getting shorter. No, I haven't aged 30,000 years, that's orthogonal time.
So it looks like the rest of the population are going to be safe from my little pilferings — no more unexplained bags under the eyes or dozing off in front of the TV for you, all those times when you can't recall passing through towns on a long drive, all those microsleeps — well you can have that time back I guess.
But I'm not terribly sad about it.
Why not? Because they just started trials of the new longevity drug and they look really promising! Yes, it is a bit of serendipity, but I guess the timing was just right! All I have to do is make it long enough to see off the animal experiments, the human clinical trials, to the release onto the market. I've made some pretty good financial investments over the last couple of centuries so I should be able to afford the expense.
Now if I can just spend the next 50 years wisely.
What? What do you mean I'm not really getting older?
But that's not fair! Who the hell would want to steal time from me?

About the Author
Kevin J. Phyland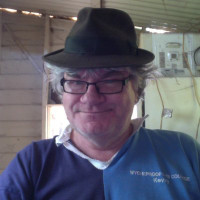 Old enough to just remember the first manned Moon landing, Kevin was so impressed he made science his life.
Retired now from teaching he amuses himself by reading, writing, following his love of weather and correcting people on the internet.
He's been writing since his teens and hopes he will one day get it right.
He can be found on twitter @KevinPhyland where he goes by the handle of CaptainZero and his work is around the place if you search using google or use the antisf.com.au archive.