By Botond Teklesz

"Does onion smell good, Jarred?"
"I wouldn't know, Tommy. I never tasted one."
"An onion makes you shed tears, Jarred."

"How would you know? We eat canned food."
"Just my point, boy.
You see, I had a nerve implant the other day in the House. Quite a marvel I am telling you. It's like time travel."
"What do you mean Tommy?" asked Jarred, distress raising the pitch of his voice.
"It means I can feel things I never felt before. Taste the food, look at the rain, grab a pencil.
"You gotta be fooling me, Tommy. We've been here in the House for twenty years. We don't see what's outside these walls."
"Exactly my point, Jarred. Do you know your hair is brown?
"You're talking nonsense pal. We don't have hair."
The Prince grew tired of the conversation. He shut down the cryotanks with a touch of his finger on a button.
Jarred and Tommy never quite existed. They were puppets of the Prince's imagination.
The Prince was, in fact, the House. Or was it the other way around?

About the Author
Botond Teklesz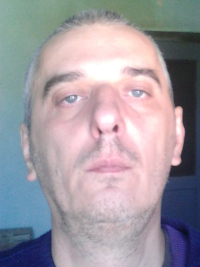 I am a chap who speaks four languages to the perfection.
As to the background, in the communist era in Romania we did not have laptops or cell phones. Those who had done some reading made it later to college. Those who did not still enrich the large mass of oblivion.
I tend to spend my time with translating literature, mainly sci-fi. Why sci-fi?
You see, I believe in God, but how they sell a white Jesus in an African church is beyond me. I am in a constant search for someone no human would ever understand. Call it God, call it UFO, what you will.
The stars will still be twinkling.