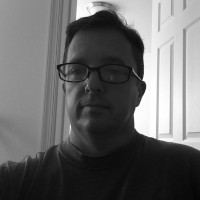 Andrew settled in the state of Maryland on the eastern coast of the United States after living in southern California for many years.
Andrew's goal with each story he writes is to produce something readers will enjoy without relying on the typical, the predictable, or the cliché. That said, Andrew likes to put people, places, and things into his stories that often aren't found in fiction.
When Andrew isn't writing chances are he's at work, out for a jog, playing blues guitar or reggae bass, exploring abandoned things, or quite possibly spending quality time with the pets. Andrew hopes you enjoy his work, and he will continue to work to give you stories that entertain.