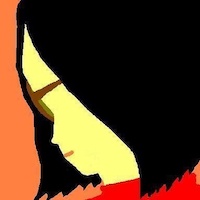 Natsumi Tanaka is a writer living in Kyoto, Japan. Her short fiction has appeared in numerous Japanese magazines such as Anima Solaris, Kotori no kyuden, and Tanpen.
She is the author of the short story collection Yumemiru ningyo no okoku (2017).
Translated by Toshiya Kamei, her short fiction has appeared in various English-language publications, including Daily Science Fiction, Japanese Fantasy Drabbles, and The William & Mary Review.