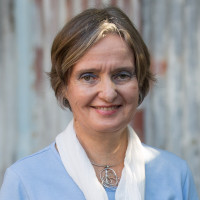 Joanna is a writer who lives in the bush near the Glasshouse Mountains in Queensland.
She writes both fiction and non-fiction.
Her work has appeared in a wide variety of publications including Griffith Review, That's Life magazine and The School Magazine.
She used to be a journalist but much prefers making stuff up.
At the moment she's having fun working on a historical novel called What Eddy does for Louis.