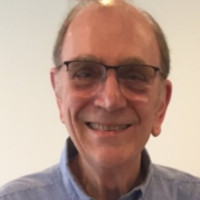 Steven Fritz graduated from the University of Maryland, became a Naval Aviator and flew helicopters and maritime patrol aircraft in the US Navy.
After leaving active duty, he earned a Ph.D. in Radiation Biophysics at the University of Kansas and spent several years as a medical school faculty member and senior administrator.
After university he managed a seed stage venture fund and did a stint as an avionics entrepreneur. He's been infatuated with science fiction since his youth and has been writing SF full time for three years. You can follow Steven on his website at <InigoPress.com> or on Twitter at @StevenLFritz1.