By Eugen Bacon

SOYA WAS SITTING and minding her own business at New Harrods and its floating gardens, cushioned in its seats like billows of cloud, when a wild-eyed Englishman with runaway hair and pointing a screwdriver threw himself at her.
She knew at once that chivalry was dead.
'Doctor Who,' he said with excitement. 'And you're not from around here.'
'Who?'
'That's right. And this—' he nodded at the squealing device. 'It's my sonic screwdriver. You've just set it off.'
He pressed the handle and the darned thing stopped squealing. 'New in this part of the world?'
'Not so much.'
'What brings you to New London?'
Soya smiled. 'I hear the city has some fine male specimen.'
He pushed his face even closer to hers, his smile bigger. 'You're looking at one.'
'They just need to do you up a bit.'
He stared at her for a long time. 'Do what?'
'Your face. Your hair.'
He laughed. 'Never. I like how I come.'
'A New Londoner.' She considered his owl face. 'Are you available?'
'Technically, I'm not from here,' he said. 'But I'm always available. Would you like to see my Tardis?'
'Your tar what?'
He grabbed her arm. 'Come,' before she could protest. He guided the pillow float to the exit, gave the waiter in a coat with tails a generous tip, and bounced Soya out into the street where he pointed at a blue phone box.
It was bigger in the inside than it was in the outside. And it was full of controls. She moved to touch a handle.
'Don't!' his bark startled her. 'I wouldn't touch that. Unless you want to find yourself in Galsec Seven, Peladon or the Eye of Orion. But you're welcome to this.' He slapped a wall and a fully furnished king bed fell from it. 'Would you like a shag?'
'What?!'
'Emma's seeking audience with the queen—'
'Who is Emma and what's she got to do with whether or not I want a sh—seriously!'
'Emma's my travel companion, and we need to convince the queen to part with her crown, only for a moment, to appease the ghost of wishes otherwise the Apocalypse monks of Andurax will obliterate the entire universe.'
That's how it all started. And some consummation did happen, very eventfully, because the doctor knew exactly how to give a woman pleasure.
The 'companion' Emma arrived without warning, a twinkling coronet in her hand. Dark-skinned Emma with her blood lips and high cheekbones, stunning as a beautiful planet on her own, breathtaking with the coronet and a stern face.
'That's not a crown,' said Doctor Who.
'This is all you get,' she said to the doctor, never mind he was naked arsed with a woman beneath him. 'It would be very nice if you could thank me for trying.'
Soya appeared the only one uncomfortable in the situation.
'We have a universe to save,' said Doctor Who and pushed her out of the Tardis as she was putting on her boots.
Emma was already fiddling with the controls the doctor had forbidden Soya from touching, and the Tardis was beginning to wheeze and hump.
***
His visits to New London were frequent, and always from some wild expedition with his exotic companion who seemed to neither like nor dislike Soya. Emma just wanted to get the job done, whichever job, and somehow Soya always felt in the way of it.
For the strangest reason, Doctor Who never visited Soya's apartment in St James's Park. He preferred to leave the Tardis across the street and bring her into it for some quick intimacy, during which time his companion managed to make herself scarce.
The doctor never asked questions of Soya, showed no curiosity of where she'd come from. Soya couldn't understand her own determined liking of Doctor Who. With this Englishman who insisted he was a time lord—the last of them—she was boiling the Thames. He was guarded roof to cellar. Miles of chasing, she was nowhere near his heart. He gave in fistfuls and segments, never in bucket loads. If she drew near, he loped, skittered and dived into the furthest planet. Took him entire days to soar back to New London with his wheezing Tardis.
And he was a perfectionist; she suspected that he questioned if she was enough. That he was never looking for 'the one'. What was it with men, and their 'companions'? But right now, Doctor Who was a good problem to have, unlike some fruit loops she'd dated in the past. Her romance history across the universe, and centuries, was smeared with breaks, swirls, clatters and cracks. Occasionally there were gallops—his or hers. She'd hoped to find love in New London. But Doctor Who was a blackhole: strong enough to bend light, warped in his distorted space and time.
He would garble like a mad scientist about some demon's run, or celestial toymakers, or dominators and the great intelligence, but when it came to matters of spicing up a romance, he was almost passionless. Uncrackable his calm, even when she sent him a hologram of herself in lingerie from her apartment in St James's Park. The indifference in this New Londoner who insisted he wasn't from this planet still stunned.
But his kiss, when he gave it, was poetic, an abundance of butterflies and honey. It dappled her soul with peach, ginger and lime. Think colours: corals. His caress was both virgin and capable, and she gasped and strained in his arms. It wasn't just sex. There was a kind of enchantment that swathed her in its glow the moment he laid a finger, tongue or toe on her skin. He didn't like feral talk and lost his erection the one time she showed him an exotic plug. With him it wasn't sex; it was a dance. An elegant dance.
During intimacy, he was present. His touch—lip, tongue, finger or toe—conducted an orchestra inside her body. It was that presence that made up for gaps in his self-created absences. How he guarded his independence! Sometimes Soya felt he treated his companion better than he did her. He'd drop everything and sprint to Emma without a blink if she beckoned. As for Soya, she had to milk time.
Within days of agreeing to be 'exclusive' he announced an impromptu trip—it could take months or years, he explained. He was going to The Edge of Destruction with his Emma. Soya's jaw dropped. Before she could stammer, 'What about us?' his words tumbled out. 'Let's take a break,' he said. 'Until I'm back. I'm not sure I'll be wanting to continue.'
He had chosen to dine her in the Tardis, his companion Emma fiddling with some controls and pretending not to listen… Soya couldn't make a scene.
'Break?' she said it like a word whose meaning she didn't recognise.
Doctor Who moved slightly away, as if Soya's emotiveness overwhelmed him. But her look must have shaken out the explanation. He discharged a careful speech about time lords and their inability to commit to one person.
'You want a b-break? Like seeing other p-people?'
'That's not a factor. I'm going to save the world. I won't have time for other women.'
'A break.' Air in her head. There was nothing optional about his proposal. 'We won't even talk?'
'I'm happy to communicate. Let's hologram.'
***
Later, much later, she remembered a dog just outside the Tardis: the beast yowled when her heels clipped its tail. A low-flying spacer: it soared above her head as she stumbled to near suicide from eyes blinded with tears. She remembered the air, filled with a stench of dead corals. She didn't remember how she got back home to St James's Park.
A break until he got back?
Would have been nice if he'd shared his time-lordish fear of commitment before he slapped down the bed and nudged her to their first intimacy. She pondered whether to snip the head off whatever it was they had. She wrestled with the thought a couple of days. Finally sent him a hologram:
You've managed to hurl a grenade at a fine working relationship. Your kind, you will never run out of grenades.
It unharnessed a response: What do you mean 'your kind'?
She replied: Chronic relationship killers.
He replied: Shall we talk?
She met him outside the Tardis. She towered him in her heels. But one kiss straight from a wild bees' honeycomb, and her sophistication collapsed. She forgot everything, forgave massacre.
***
Alas, back in her apartment, bewilderment returned. But his new holo, and all it said was, hey, lifted her to rhapsody. She was in love, she realised, madly, madly.
Just before dawn her holo came alive and it was Doctor Who. 'It's me,' he said, as if she couldn't tell. What she could certainly tell were the sounds of Emma operating controls, the Tardis honking like a mule and ready to transverse into space.
She waited for the inevitable breakup, then it dawned, seconds into the holo: he only wanted to connect.
'I think,' she said hesitantly, 'we have a good synergy together. How about we see how we go?'
'I agree,' he said.
Good. No more rubbish of breaks.
***
She got a bit morose as days passed, and she put it down to January blues. She missed the bark of his laugher, the peer in his mad-scientist gaze. His owl face and ridiculous hair. Sensual lips that delivered the sweetest kiss full of honey and butterflies.
Her spirits lifted when she woke up to a holographic avatar, and there was her doctor smiling at her in cool English charm.
She was content to impartial holos two or three days after her own earnest holos. He sent her a recreation of his battle with the Daleks, how he destroyed the brain of the city of Exxilon, the Daleks with it. Then there was a canoe rafting holo in a white river wash, the image bright with Doctor Who's jungle smile and Emma's raw glee as she fell into him in some remote planet.
Soya's holo said: Promise you'll take me on an adventure? When are you back? x
Silence.
Three days, 11 hours, 42 seconds.
Silence.
By the fourth day, her bile was spilling.
She sent another holo: Need that much thinking? x
It whisked out a response: We've been in battle! Ranskoor Av Kolos. The Ux need me, but I am a time lord. I'm not a god for them. And I'm not a god for you either!
It appeared she had stirred Mr Passionless, pulled his anger out alive.
She sat on his response a whole day. Awoke to his second holo at dawn: Sometimes your messages make me uneasy.
Exhilaration, he was sharing his feelings.
Now she responded: I guess, every now and then, I just need reassurance. x
He sat on it a whole day. And then his holo arrived. It was 3am her time, he had woken her up to tell her this. All she saw was a bunch of dancing images. He was someplace remote, and the lip sync was off. But his message that arrived seconds after his lips moved walloped home: Reassurance is something I cannot give. I agreed to stay in communication.
Soya fell back a moment. She had clung to a hope that the situation was only passing. That they would construct their relationship when he came back to New London. His words confirmed there were no bones to salvage: the vacillation was a forever thing.
Inside, she erupted. Her anger surged from her stomach to her throat. She wanted to unleash a scream that spiralled upwards and outwards. What man was this?
Outside, to him, not a word.
She installed a firewall to his holograms. The action communicated her entire feelings, or a darn good approximation of them. After the swirl of him, this crack was hers, of her doing. Actually it was a gorge, and it was fatal. She was happy to own it. She was done with men who threw her bones. Plummeted any such man to where he could never destroy her.
She went to an upside-down aquatic centre just off Waterloo Road and in walking distance to the war museum. She dived up into the water and swam like a whale was blowing the pool. Lap after lap, she mentally reconstructed his holos. Communication? Communication! She hated those words. Had he even communicated? Detached holos every third day, that was his idea of communication? What about the butterflies, the honey, the waltz? How he put a melt in her skin? What was that if it meant zilch?
She walked home under a brooding moon. Not that she missed Doctor Who. Right now, she couldn't bear to think of his face. Quite simply her obsession—is that what it was?—had dissipated. His dazzle faded.
***
An avatar slipped up on her screen, and she latched onto it: Zed. He was a South Londoner. Months back she and Zed had gone on a couple of dates. They'd met on some hologram dating site. He spoke so badly, how was he even English? But he was. Born and bred in Croydon. Even though the Home Office and its bureaucracy had long since moved to virtual, and now provided robotic automation at its best, it left behind the old Croydon. The u-bend suburb was still quite beat yet compact, a shabby sort packed with rough patches and dodgy crowds. It was wholly starved of New London's theatre and fine dining culture.
But Zed's holo profile said he liked fine dining, cafés, local pubs and art exhibitions. He travelled big, just never interstellar. Great circle of friends, a bit surprising for the self-deprecating sort he turned out to be. Perhaps bitter about women—he'd talked about a couple of bad experiences. Slogged the evening. Nothing came of those dates with him.
She holo'ed him now anyway. Catch up for a drink?
His holo was instant (unlike someone she knew): Nawmally I would say yes. You 'ave an advantage over me… Know what I mean?
Her holo: N-no.
His holo: How've yew been? Yes, a drink. OK?
Monday night he picked her up in his spacer. Brushed her lips lightly with his. He was as she remembered, tall, goodlooking-ish, ash crop head. He took her to Michelin House, afloat like a giant eagle above Canary Wharf.
He remembered everything about her, things she had told him those many months ago: how she swam daily, her passion for Rory King's Liberate Your Imagination, her favourite holo show: The Mentalist.
Unlike those first two dates when he was remote, listened with polite silence to her small talk—no wonder they never eventuated to anything—in this one Zed was different. He was reborn: opening doors, fingering her waist, taking her hand across the table to such extent she needed talent to manoeuvre cutlery, slice her steak, sip her wine.
'Dated other people?' she asked.
'This woman, nuff said, yeah? Dog was 'er kid, it lived indoors. Slept in 'er bed. You turned ter give a cuddle, dog's brearf in yaaahr face. I set up a romantic getaway, got a luxury bouquet what came along wiv chocolates: presen'ed da voucher. But da dog. She said. Can't go wivaaaht da dog. Eight months ov da dog was mawer van enough, innit. And you?'
She started to tell him about Doctor Who, then shook her head. 'Nothing unforgettable.'
He laughed lightly at her jokes, asked questions about her likes, dislikes... The gold in his pupils magnetised her.
'What do you like in a woman?' she asked.
'Lingerie. Heels. Lips. OK?'
'A bit shallow. But honest, I give you that.'
A few things set off a siren or two, like he'd been wed twice. She didn't know that. 'What happened?' she asked.
'Three fngs. I'll tell yew in 'er words.' The way he said it, she didn't want to be on the other end of that curled lip. 'Blimey! One she said I was controlling, planned all 'olidays. She never arranged anyfng, didn' know 'ow. And sure, I put me foot down when I 'ad a problem wiv a 'oliday in Hawaii five times in a row. Nuff said, yeah?'
'Two?'
'She said I was not thankful. Seriously laughable. Nuff said, yeah.' The curled lip.
'What was the third thing?'
'This one I agree wiv. She said I was critical. If yew ask me opinion, I'll give it. If yew say, Honey, is me ass all big in dis dress, and it is, sorted mate, I'll say it's all big. Why ask if yew don' wan' da truth?'
'And the second wife?'
'Dat was number two. De first, we married young. When I said I'm movin' out, she didn' protest. Know what I mean?'
But the gold in his eyes... And the restaurant: the lighting, the music, the smells, the choice of wine: she was heady.
He spoke lightly in the spacer. Touched her thigh when he shifted gears. A lemon moon in the horizon, the promise of a proper relationship... Her riotous heart. She did not hesitate to ask him in for coffee at St James's Park. He didn't refuse. She swooned in his arms the instant her front door opened, melted as he whispered, 'Now it begins,' against her lips. Moaned as his mouth swallowed hers.
He left quietly.
No hologram the following day or the next. Nothing thanked her for a fabulous evening.
Finally, she broke her resolve, holo'ed: Lingerie, heels and lips. You got all three. x
His response was instant: Runnin' late. Cheers. OK?
Knocked her breath out a full minute.
When her lungs recovered, she weighed if Zed's was a gallop. Then she questioned if she was the problem. But how could she be? She was independent, not clingy or that knee-jerking. She'd endured dung. The godparent of dung.
She wanted to reach a pillow and cry.
Doctor Who and his Emma were changing history in missions to the unknown. Visiting ghost monuments and rescuing women who fell to Earth—just not this woman. Here she was in New London, her heart cracking.
Just then a hologram trembled in her room.
It was Zed.
Doubt, he said. I always get it. Tend ter over fnk. How've yew been? OK?

About the Author
Eugen M. Bacon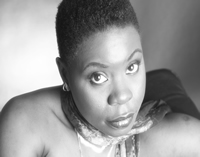 Eugen Bacon has sold many stories and articles, together with anthologies. Her stories have won, been shortlisted and commended in international awards, including the Bridport Prize, L. Ron Hubbard Writers of the Future Contest and Copyright Agency Prize. Literary speculative novel — Meerkat Press (2019). Creative nonfiction book — Macmillan (2019)