By Jared Bernard

A ping on my phone reminds me that I still have a phone. At the sound, a vagrant glances over his shoulder, interrupted from burrowing through trash. Odds are low that he'll kill me for my phone, but there've been reports. Something about the man's oily coat is disturbing — the heat is almost unbearable during the day; I don't know how he stands it. Without missing a beat, I carry on toward home, if you can call it that. The sunset casts a warm glow on the red-roofed apartment buildings poking up several blocks away behind a wall of desiccated trees. People who have everything figured out must live there. Maybe those apartments aren't as fancy as the ones down in Tongzilin, but they're still palaces compared to my sad hole. And soon I won't even have that.
Above those apartments loom the high-rises and industrial complexes of Deyang, bluish in the milky haze fluoresced by the sun's low angle. Now I've visited most of them, banging on doors, begging for favours. Gazing at those high-rises, I nearly trip over that stupid satellite dish, the one I've passed every day on my way home from work down in Chengdu. When I get off at my bus stop in Jingyang and head up South Lushan, I know I'm halfway home when I see it. It's so outmoded, probably fell off someone's apartment aeons ago.
Somehow it reminds me that my phone pinged. Undoubtedly it's my family wondering where I am. For months I've dodged their messages with dread because I can't explain that I've failed them. How could I? How would I tell them about the plant closing down? Maybe they've already read about it, if they've scrolled past news of other closing businesses. But they don't know about microprocessors, how in order for me to solder chips with magnifying lenses strapped to my eyes there needs to be a supply of tantalum, how the world's reserves of coltan dried up decades ago and since then we purified the remnants into tantalum until they too were gone, how I wasted years becoming an engineer, how I've come to Chengdu to make money sixty years too late and the tech industry is now as eroded as this forgotten satellite dish. How could I possibly expect them to understand?
The hazy sky has become a dismal slate grey, finally offering cooler air. Ahead is a brick apartment building with white trim, one of many capped with yellow water catchments — which looked so odd to me when I first arrived from Junlian to earn a living. My building is three blocks beyond that, in the neighbourhood laced with vestigial telecom lines. Once there, I'll be encompassed by my problems, my money evaporated, no ideas left.
Storefronts line the street, most of which are dark and vacant, and of those remaining few have turned on their signs. The effect is striking as the daylight extinguishes because the black windows reflect scant lights despite the emptiness within. In a tank outside a hole-in-the-wall market is a little octopus for sale. Its legs curl up and suction to the Plexiglas as if hiding from predators in its barren enclosure.
Streetlamps phosphoresce and there's a small resurrection of life: pedestrians and mopeds. Up ahead some middle-aged men are ranting, ironically under a blue sign that reads "Have a Stellar Day!" One yells something about getting fired and wanting revenge. As I attempt to drift by undetected, my phone pings again and my diaphragm clenches. I forgot it's set to give a second ping after an hour. Without pausing to see if they heard — how could they not — I slip around the corner into a narrow stairwell under a halogen bulb. Leaning against the brick wall, I rummage through my bag for the phone just so I can turn it off before it gets me stabbed. Waking up my phone, I find a message on my wall, but it isn't from my family. It's from the United Nations. My brow furrows and my eyes strain from the brightness of the screen. This must be junk. There's no reason such important organisations would message someone like me.
Then it hits me; when my company started shrinking two years ago, I got nervous and applied to a program. The Mission for Humanity, I think it was called … I forgot it was connected to the United Nations. They were looking for people with special skills to be part of that thing that's been all over the newsfeed, that spaceship that's supposed to set up a colony on another world many light-years away. Help people escape environmental destruction! It's a big deal, humanity's first interstellar voyage, and it pays a ton because the occupants can't return for quite some time.
A wild sensation jolts through me. Being a pioneer on this voyage… it would be unbelievable. There would be plenty of money for my family back home, more than enough. This would solve everything! All the barriers I've faced in this unforgiving world… I can almost see a crack jetting across them, and a geyser bursting through from an unknown reservoir. It would be unbelievable. I tap the message.
"Thu 30/01/2098 18:08 (1 hour ago)
"Application Number: 1000265076
"Dear Zhixiong:
"Your application for the Mission for Humanity was evaluated. We regret to inform you that you were not selected …"
I turn off the phone. Through a restaurant window I glimpse a lone man eating what looks like dan dan noodles. I would give anything for some dan dan noodles right now. The man looks my way and I dart my gaze downward.

About the Author
Jared Bernard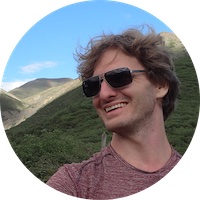 Jared Bernard's fiction has appeared in Morpheus Tales, and his non-fiction has appeared in The Conversation, Natural History, History Today, and American Forests among others. As a PhD candidate studying insects, he has also published in scientific journals.
Jared's debut literary/speculative fiction novel, Killing Juggernaut <https://www.killingjuggernaut.com>, predicts a dire future in which the fates of an ecologist, a teenager, and an astronomer are linked by humanity's last-ditch effort to save itself from environmental devastation.
"Tantalise" is a mini companion story to Killing Juggernaut.