By Rodney Sykes - Artwork by Aron Milligan


They say that in the last moments before death, your life flashes before your eyes. At the time, I didn't know if it was true, as I had never died before, at least not like this.
Well I had one minute, or so I was told — one minute is too much time. One minute is never enough time.
I couldn't remember much of my life for it to flash before my eyes anyway. I couldn't even remember my crime, or how I ended up facing a firing squad. It was all just one big blur. Snippets, disconnected memories, feelings of despair, disembodiment, vague dreams; that was all.
What a stinking mess. Torn clothes, if you could call them that. Body bruised and battered, and covered in the filth of man's inhumanity; but strangely, no pain.
There I was, just standing in shit and chained to a wall. A wall smeared with the blood and shredded remains of former persons; and pock marked with the disease of executions.
Reality check: Was it for real? Was I actually going to die? Perhaps it was a dream.
I was holding out in some vain hope for a death-knock reprieve. Maybe the hand of god would reach down. Ha! Who was god anyway? Maybe we might meet someday. Shit! Today, Now.
The final realisation, fear overpowered me, tears welled up and cascaded down my face, my throat tightened. I couldn't squeeze out even a tiny squeak, let alone shout in defiance.
Then, one by one, the small troop of black-hooded executioners filed past, and each, with a sneer of disdain, spat on my face.
My humiliation was complete
An order was given.
An eternity, a click, a flash…….
A cacophony shattered my thoughts
A violent tremor smashed through my body
A sensory overload obliterated my person
The taste was death
Not quite the end though.
I awoke and exploded out of the chair, rattling like Dad's old lawn mower, my head spinning loudly, utterly confused.
Oops — too soon. I collapsed to the floor like a pile of dirty washing, retching stupidly. Only then was there pain.
Two hours later, a couple of the supplied Not-Death Revival pills, a pulsating shower and I was still shaking like an overzealous bartender making endless cocktails. I wasn't sure if the experience was worth it but it was my job and it paid shit loads.
Reviewing these VR games could be pretty traumatic, and I was stuffed by this one. I had taken the "full immersion" and "humiliation" options but I was pleased that I had avoided the "pain" option. The developers say that with the "pain" option, recovery from the VR was "complicated" and some never made a full recovery.
I was thinking that this VR would sell well into the True Death Cult community who had been struggling to keep their membership above ground.
My review: Not-Death with 100 different ways to not die and 10 different levels of engagement. A great title and a surreal experience, five stars for sure.
After all, who needs to die for real when you can experience Not-Death through VR, time and time again. And such a great payment plan: Don't pay now, we will take it from your estate when you are truly dead. We can help you get there for real if you like. Just deselect the "virtual" option.

About the Author
Rodney Sykes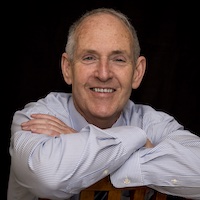 Rodney grew up in country South Australia and later in Adelaide but now lives and works in Melbourne.
He works principally as an IT consultant and dabbles in creative writing in his spare time.
He enjoys writing poetry as well flash fiction and often reads his work at the Melbourne Writers Group meetings.
Rodney is currently unpublished but hopes to change that in the near future.