Dear Editors of AntipodeanSF,
I need your help. I don't know who else to turn to in order for me to get back to my own time.
Mainstream media outlets refuse to print my request, probably thinking it a hoax. As you're an SF publication and my request has to do with time travel, I hope that you'll be more sympathetic, and will recognise that this is no prank.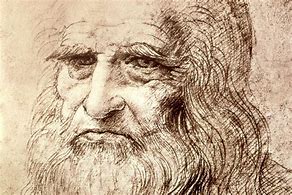 I've written the title of this letter the way we spell words in my time; I believe this spelling will make it easier for my colleagues to search for anything from me. In addition, the name I use is not my name; it is the name of a temperophysicist prominent in my time, and I think that will also help their search. If I used my real name here, no doubt I would attract any number of cranks.
Please forgive any spelling or grammatical errors on my part. I'm not yet completely familiar with 21st century Inglish, and the spellcheck and grammarcheck functions on my computer don't help when they're unable to differentiate between the correct uses of the words "who's" and "whose", and give me unnecessary advice concerning commas.
Our team was attempting to return to the time of Leonardo (da Vinci) in order to determine if his inventions were actually his, or if they were given to him by some other time traveller, breaking the agreed rules. While journeying, I fell off the time trajectory (or was pushed by some interferer) and landed here. As any trajectory is almost instantaneous, my team would have no idea where I landed. I could be in any time between Leonardo's time and 4484, and they wouldn't know where to look.
I'm too afraid to attempt any major action in order to identify my whereabouts. I don't want to take the chance of causing something to happen that would significantly alter the timeline. This is why I'm writing to you.
I've been in this time eight years now, and it seems unlikely my team will find me by accident. I've survived by selling future technology. I got the idea by reading Walter Tevis' amazing novel, "The Man Who Fell To Earth" and watching the film. (How is David Bowie not more prized by your time?) In my case, I used telecom technology, and hope I haven't caused too much upheaval by my contributions to 5G, 6G, and 7G. Whatever they did, they gave me enough resources to live comfortably while I tried to figure out a way to get home. If you doubt what I say, think about the state of technology when I landed here and where it is today.
Please don't publish my contact information. I don't need any more ridicule from the non-believers. But I trust that you will reveal my whereabouts to my team if and when they contact you.
By separate e-mail, I will send you a number of details that only my team members will be able to identify. I trust that you will keep this information to yourselves as revelation of this information to the general public could be catastrophic in altering the future.
In exchange for your silence in this matter and your general help, in the event that my team finds me, I will ask the authorities to permit you to be the first to publish certain scientific texts that will advance science significantly in the 21st century. Or perhaps they will be able to provide you with the names of the winners of sporting events. Whatever you would be happier with.
I wish I was better-read. Then I would already know what my future will bring and the result of the next football World Cup. But 6000 years of reading is a lot of reading for anyone, let alone a simple technician such as yours truly.
Thanking you in advance for your help,
William Kitcher.

Editorial Note: AntipodeanSF publishes this letter as a Public Service Announcement