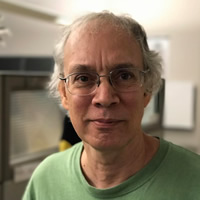 Brian has published over sixty short stories in the United States as well as internationally.
His short story "A Betrayal" was nominated for a Pushcart Prize and anthologized in The Irreal Reader.
A collection, A Betrayal and Other Stories, was published by Rogue Star Press in 2018, and his novel, The Astronomer, will be published by Whiskey Tit Press later this year.
Brian is listed in the International Writers and Authors Who's Who, Marquis Who's Who, and the Internet Speculative Fiction Database.
You can read more of Brian's work at his website: <www.brianbiswas.com>.
Or follow him on Twitter: @brianbiswas
"Mercury" is an extract from Brian's upcoming novel The Astronomer.