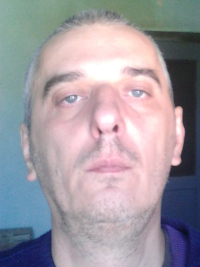 Sometimes I can see what others don't.
Sometimes I listen to the silence and Iknow there is way too much of it down here in the countryside.
All the trees grass wooden gates and sleepwalkers are letting me down.
Very rarely I go out to thefront yard in the night and look at the stars. And I can feel in my guts it is allgoing to sink down the drain.
I look at the photo of my nephew whom I have not seen for 5 years.
I look into the mirror and see my white hair at 45.
Then I stare at the cross on the wall and I want to puke.
Somebody has already decided for me in a nice kind of way.
Too many pieces of the puzzle missing.