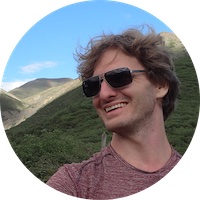 Jared Bernard's fiction has appeared in Morpheus Tales, and his non-fiction has appeared in The Conversation, Natural History, History Today, and American Forests among others. As a PhD candidate studying insects, he has also published in scientific journals.
Jared's debut literary/speculative fiction novel, Killing Juggernaut <https://www.killingjuggernaut.com>, predicts a dire future in which the fates of an ecologist, a teenager, and an astronomer are linked by humanity's last-ditch effort to save itself from environmental devastation.
"Tantalise" is a mini companion story to Killing Juggernaut.