By Paul Cesarini
Well, this is just dandy, Nor thought, watching through the window as his pod launched without him. He saw it go far off into the sky and then vanish, the orbital thrusters kicking in to get it past the moon's gravity. He looked around at the controls, trying to figure out if any of these could be used to communicate with the pod and reroute it back before all hell broke loose. He paused, and frowned. These weren't familiar to him. He suspected it was old Federated tech, from before the 3rd Uprising. He thought this room might have been used for training purposes at one point, but wasn't sure. It didn't matter, he supposed. He was probably dead, anyway.
He wasn't even supposed to be there. He was 'voluntold' to go. He wasn't a field operative. That was typically left to Rodriquez, or maybe Xia. They were on assignments of their own this time and the Big Boss — Baldurtherium Baris III, Executive Curator — wouldn't listen to reason. You try arguing with a floating, telepathic cephalopod the size of an armoire and see where it gets you, he thought, to no one in particular.
His ship was parked in orbit, his pod reuniting with it in about 3-4 cycles along with a belly full of artefacts in the hold, and he wasn't on either. He had meticulously catalogued everything before engaging the autolifters to carry it all into the hold, no small task given the sheer volume of the collection and the holo-transliteration involved.
There are times where it just plain sucks being an archival librarian, he thought. While he appreciated the panache of being an administrator at the largest branch of the Museum of Indigenous Technology this side of the Collegium, this was no job for pencil-pushers like him. He preferred to be behind the scenes, carefully curating the various ancient technologies brought in for preservation and posterity. Why, that last batch Yun brought in from the Spiral Nebula, he thought, was absolutely exquisite. Some of it still actually functioned, including no less than four psychoregeneration berths from the sixth (and final!) Bal Thoth Garoong dynasty. Prior to that, all they had were vague descriptions of them in ballads from that period. It had been a real find. He was the one who actually got them properly catalogued in the system, coordinated their restoration, and organised their public viewing. They were now part of a travelling exhibit, which was on tour for at least four more cycles judging by the ticket sales. All because of him. Well, him and some others.
Now, this. How was he supposed to know that by engaging the autolifters he would trigger some obscure command line in the compound, causing his pod to launch prematurely? It wasn't like they covered that in Metagenetic Field Orientation class — either the basic or intermediary one. It didn't help that he left his communication bracelet resting on top of one of the artefacts. He didn't even realise that until after the last autolifter entered the pod and the hatch closed behind it. You'd think the company that makes these pods would've had a failsafe mechanism preventing the hatch from locking if there were no biosigns detected in the pod, regardless of whether the bracelet was in there, he thought. Of course, even if the pod hadn't accidentally launched, he still would've been stuck here until someone actually came looking for him. That wouldn't have happened for another three cycles, maybe four, based on current institutional policy.
He remembered the Big Boss telling him that he'd likely be in and out well in advance of the radiation hailstorm, and that we simply had to recover all these technological artefacts prior to the storm obliterating the surface of this moon. Commendations would almost certainly follow, it said, and would be noted on both his annual and comprehensive evaluations. Vague references to promotions were made, along with an invitation to that VIP reception for the dignitaries from Tierra Prime. 'What could possibly go wrong?' it said (well, actually, it thought — it's not capable of speaking as we know it). What, indeed.
Nor sat down, taking stock of the situation. Waiting until rescue meant certain death by irradiated space hail — a non-starter. Even if he somehow survived the storm in this semi-fortified area, he would eventually asphyxiate due to the lack of ammonia in the atmosphere here. Or, he would die of thirst from the lack of any liquid methane beyond the half-caf / grande Latte Methanata he brought with him. Or, he would starve. It was a veritable cornucopia of death down here, gleefully waiting to murder him in creative ways. Really, who dies from irradiated space hail anymore? he thought. That sort of thing hasn't happened in generations.
Of course, the last remaining choice was only slightly more palatable: cobble something together that would call the ship itself here, with the pod and cargo already on board. He surmised this could probably be done, using a carrier signal based on the same one that launched his pod without him. There were reams of old tech everywhere around the compound. He knew how much of it worked, at least in principle.
If he started now, he could probably figure out a solution just before the storm and get back to the museum in eight, maybe nine cycles. The ship would be running on fumes. He would have to lower the rates of all three of his hearts and go into pseudo-hibernation. He would be malnourished and dehydrated, but likely alive. When he returned, his colleagues would snicker. The Big Boss would probably chew him out, using some vague notion of wasting institutional resources. Good times.
Nor took off his cloak, gently laid it over the chair, and took one big sip from his latte. He rolled up all four of his sleeves and got to work. This, he thought, is not my first rodeo.

About the Author
Dr. Paul Cesarini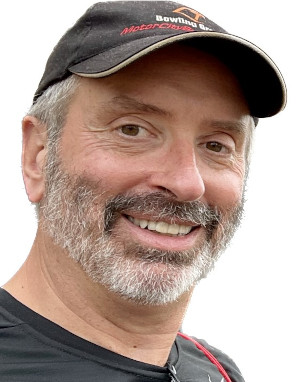 Dr. Paul Cesarini is a Professor & Dean at Loyola University New Orleans.
He has been published in numerous peer-reviewed venues over the years.
He is a big fan of Asimov, Le Guine, Adams, Vonnegut, Ellison, Moseley, and Heinlein.
He is not a fan of wax beans. Beans are supposed to be green, not yellow.