By Diana Grove

A flying beetle, the size of an open umbrella, crashed into the bifold door. Its curved pincers made a horrid squeal as it slid down the glass. Watching from across the lounge room, Theo was both horrified and thrilled.
The beetle had left a smear of yellowy-green goo on the middle glass pane and remained slumped on the paving stones. Theo took a few steps forward — his curiosity getting the better of his fear. Leaning precariously sideways, the beetle scratched against the glass with long spiky legs.
"Open the bloody door," it grunted.
Theo jumped back with a yelp.
The beetle stared at him with unblinkable, bulbous black eyes.
"T-H-E D-O-O-R."
Brain zinging like it was floating in Berocca, Theo fumbled with the lock and swung open the door.
"'Bout time," the beetle said, stumbling inside.
The wound on the underside of its thorax oozed a little. Theo stared, unsure what was going to happen next.
"Man, the light in here was mesmerising. I stopped thinking for a second there."
"You're a talking insect," he said in a strained voice. "I'm talking to a talking insect."
"Yeah. Long story. I don't normally look like this."
The beetle wandered over to the leather sofa and, popping open its shiny back, sprouted huge translucent wings. With fast flaps it rose, and then plopped down on the sofa.
"Nice place," it said looking around.
"What is going on?" Theo asked, keeping a safe distance.
"My Master is in need of someone with your particular skill set and proclivities," the beetle said, now all business. "Someone filled with darkness but never overwhelmed by it."
"I'm just an accountant."
The beetle laughed like a barking rottweiler. "And I'm just a hot bartender."
A claw punctured one of the embroidered cushions and got stuck. While trying to free it the beetle lost its balance and toppled over.
"Oh, come on!" it cried. "Turn me back! I'm repentant. Honest."
Suddenly a woman wearing a purple mesh top and tight black leather pants lay sprawled across the sofa. She ran a hand through her long black hair and sighed with content before continuing in voice no longer hoarse, "You Theo are a murderer. A murderer with no conscience."
Theo's pale grey eyes widened.
"It's ok. It's what my master likes about you." She winked.
When she stood up, she was almost as tall as Theo. Even without the stiletto boots, she would be pretty tall.
Drawing uncomfortably close, she said, "He has a proposition for you. Kill twelve pesky people and you get to live for three hundred years."
"Who is this guy?"
"I can't tell you that."
"Who does he want me to kill?"
"I can't tell you that."
"Well, how can he make me live for three hundred years?"
She ran a black-nailed hand along her décolletage and frowned at the blood coating her fingertip. Then it was gone and her ivory skin unblemished.
"Magic of course," she said, with a smug smile.
Theo's face took on a hungry look that had nothing to do with eye candy.
"And you are?" he asked with a tilt of his head.
"Carmen. Apprentice of the Unholy Bleeding Hearts Club."
They watched each other for a silent moment.
"I'm not like bargaining my soul, am I?"
"Do you really think you have one?" Carmen replied, straightening an abstract picture on the wall behind him without touching it.
Spinning round, Theo ran a hand across his dark stubbly jaw and breathed deep. He didn't like people seeing real emotion on his face. "This is so—"
"Weird? Surreal?" Carmen said with loud affectation. "Look, you don't have to decide now. I'll leave the contract with you."
A leather folder appeared instantly in her hand, and she handed it to Theo.
Job done, the apprentice of the Unholy Bleeding Hearts Club sashayed to the open door.
"Wait! How can I reach you?"
"No need to, Lady Killer," she said over her shoulder. "If you sign the contract, he'll know."
Then she disappeared into the still darkness as if swallowed whole.
Theo placed the folder on the kitchen bench and stared at the embossed bleeding heart on the front. He didn't have time to read the contract now. He should have left half an hour ago; it was important that he stick to his routines. And Wednesday night was beach fishing night. Before the arrival of his strange visitor, Theo had packed the SUV with everything needed for his excursion — fishing rods, lantern torch, light beers and digging shovel. The plastic wrapped body in the boot had been there for days and, with the recent hot weather, the stink was dry retch level.
Theo scooped up his keys and smiled a creepy smile twelve unlucky people were soon going to see.

About the Author
Diana Grove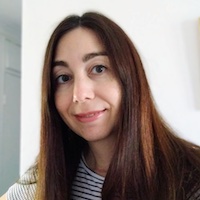 Diana writes speculative fiction about weird people doing weird things.
Her short stories have been published in anthologies by Trembling With Fear, Night Parrot Press, Crystal Lake Publishing and Black Hare Press.
She also writes dark stories for kids, and they have appeared in The Caterpillar and Balloons Lit. Journal.
She lives in Perth with her feline friends, and you can find her on Twitter: <@ImaginaryGrove>.