By Laurie Bell

I'm pacing a groove in the floor. It's been four months, with another six to go. I'm not going to last. Not at this rate. The sentence was a joke. They haven't even found the merchandise — besides there's no way to prove I was the one to take possession. No proof. No conviction.
At least that's what I'd thought.
Apparently, proof is a more fluid construct these days. That bastard — my ex, the copper — the one who'd saved me from dying alone in a dead spaceship stuck in deep space didn't believe me when I said I didn't have it. He couldn't find it in my crappy ship, but he took me in anyway. Arrested me. When they went back to grab my ship, well … it had disappeared. I should have been free and clear at that point.
Bah! When do things ever go my way, right? The walls are closing in again. Four concrete walls. Eight steps end to end. A plank of wood pretending to be a bed to call my own. Scratches on the wall.
Plenty of those.
To mark the day.
And before me, those who occupied this cell and called it home, there's plenty of marks from them too. I wonder about them. When I get bored out of my own mind. Who were they? The so-called criminals stuck in this cell. Were they like me? Entrepreneurs on a streak of good luck or genuinely hardened crooks; the murderers, the thieves, the liars. I flop down on the fingernail-width piece of foam disguised as a mattress and sigh.
I sigh a lot these days.
Closing my eyes I let myself loose amongst the stars. I've become quite creative. Once, I would have been hard pressed to entertain myself. I prefer a more physical sort of entertainment. Stuck in here? I've had to improvise. My head has become my canvas. I lay here and stare into the stars and imagine being out there once more. Exploring the planets, finding contraband, making money.
Good money.
Just me and my ship.
And the stars.
Endless points of light as far as I can see.
"Hello, Jess."
Ah. Must be Wednesday.
I knew it was. I've kept count of the passing days. I don't know why he comes. Every week. Wednesday. I don't turn my head or do anything to acknowledge him.
Hope it drives him mad.
Me not talking.
A rarity to be sure.
"How are you doing?"
How do you think I'm doing! Freaking genius. I dunno what I ever saw in him. His scent drifts over me as familiar as it is enticing. I breathe through my mouth to avoid the implications.
"You could just tell me where it is."
Ha! Not likely. Why are all the good ones so damn moral?
The sounds of his boots on the floor shuffle and then pace outside the barred wall of my cell. "You know I hate seeing you like this."
Ugh. So sickening. Pretending to care. What did I see in him?
I turn my head.
Oh that's right.
Muscles. That physique is to die for.
Ha! Poor choice of words. He catches me looking and his smile is broad. He thinks he's gotten through. Why are the cute ones so easy to fool. I won't speak. He knows it. I know it. This dance is the same one we have each week. It'll play out the same way next week.
I shift my gaze back to the ceiling.
The stars await. I close my eyes.
He clears his throat.
This is new. I wait. Whatever it is he'll tell me eventually.
"Jess. I want to help you."
Ugh. I stand. I shouldn't give him this but maybe I have to. He needs to let me go. I can see the pain in his stare. He hasn't been sleeping. His hand grips the bars.
"You arrested me." It's all I say.
It's all I have to say.
His eyes fall. I close my fingers over his and I do what I have to in order to keep my expression stoic but my heart is suddenly racing. "Jess."
I slink back to my bunk and close my eyes. The key he slipped me is gripped tight between my fingers.
I guess he can still surprise me after all.
His slow, methodic steps take him away. For a brief moment I consider that it is a trap. To let me go and follow me to the loot.
Alleged loot.
He can't prove it. Not yet.
Is this all a scam? If I had a window I would stare out at the stars as seen from this moon prison and ponder the question. I imagine them instead. I'll have to wait. I mean I'm still going to escape using the key he's given me, but I won't go after my ship. Not until I'm sure he's not following me.
This is the long game we've just entered. I have to watch the clock run out before I make any move.
I've got a shot.
I can't waste it.
I raise my head and kiss my closed fist imagining that I'm kissing the key — or perhaps the warm fingers that had once held it.
Hope is a dangerous thing. My heart pounds as my next move solidifies in my mind. Will he come after me again? Is this a new dance?
I grin up at the ceiling.
I hope he does. There are things to discuss. After all, aiding in the escape of a dangerous criminal is a crime.
Oh yes, hope is a dangerous thing. And I'm not going to miss my shot.

About the Author
Laurie Bell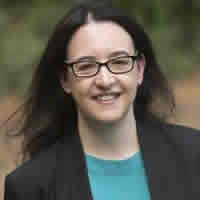 Laurie Bell lives in Melbourne, Australia. She was that girl you found with her nose always buried in a book. She has been writing ever since she was a little girl and first picked up a pen. From books to short stories, radio plays to snippets of ideas and reading them aloud to anyone who will listen.
She is the author of The Butterfly Stone and The Tiger's Eye (YA/Fantasy) White Fire (Sci-Fi) and The Good, the Bad and the Undecided (a unique collection of short stories set during the events of White Fire/Sci-Fi). 
You can read more of her work on her blog <www.solothefirst.wordpress.com> Look for her on Facebook <www.facebook.com/WriterLaurieBell/> or Twitter: <@LaurienotLori>
Rambles, writing and amusing musings

Smile! laugh out loud! enjoy the following

<www.solothefirst.wordpress.com>