By Pamela Jeffs

My bathroom window looks out over Hell. It frames, to great effect, the glowing lines of the far brimstone mountain ranges and the red of the Hades fire pits. It is usually a magnificent view but of late it's marred. Mrs. Appleby, the witch I killed last week, haunts me from that window. She stands there every morning, watching me.
That old witch … if only she would concede that she deserves to be in Hell.
I tip my head in greeting to her as I brush my teeth, "Morning," I mumble at her. Her watery blue eyes thin. Hell has done nothing to diminish her signature malevolent glare.
I spit out toothpaste, fill my glass with water and lift it to drink, but stop just before the vessel touches my lips. I sigh. "Really, Mrs. Appleby? Water into blood? We're going to go through this again?"
She bares her teeth at me — a line of yellow stumps behind her pencil thin lips. Water dribbles down her chin as she speaks. "You murdered me."
That is all she ever says. I place the glass beside the vanity sink.
"So we are going to go through this again." I reach for the towel and wipe my mouth. I look back up at her. She's frowning at me, the lines of her face looking all the deeper for the Hell's ash embedded in her skin. "I did not murder you. You were killed because you were stealing children. The townsfolk were upset."
"You murdered me."
I sigh again. I am sick of dealing with this.

"Mrs. Appleby. I. Did. Not. Murder. You. I killed you yes, but you were a witch. You abused your position in the village and the townsfolk turned on you. And once the goat is sacrificed and the blood burnt, I can't just not turn up. It's bad for business."
Mrs. Appleby's face falls. Her long wet hair hangs in limp ropes by her wrinkled cheeks. Tears fall from her eyes. "You murdered me."
"I'm sorry Mrs. Appleby, I know the drowning was difficult for you, but it is the traditional method for dealing with your kind."
"You murdered me."
I throw the towel into the sink.
"For God's sake and my own, Mrs. Appleby. There are plenty of other witches here. Why don't you go and make some friends."
Her eyes narrow further and with a flick of her fingers, the glass of blood tips over into the vanity sink. "You murdered me."
I roll my eyes and with great effort rein back my temper. "Mrs. Appleby. I'm sorry. I can't stay to discuss this any longer. I have to go to work." I reach up and pull down the blind. Mrs. Appleby's face might be hidden but I can still feel the heat of her scowl hovering outside.
I'm rinsing the spilled blood down the sink when my mobile phone vibrates on the bench. I glance down. A text message from my wife, Persephone, blinks bright on the screen.

Hi Sweetheart, it reads. Witch to pick up in South Australia. Hahndorf Settlement. Goat already sacrificed. The blood is currently being burned.
I sigh for the third time this morning. Not another witch. Hell is a place for sure, but hell is a witch drowned. I reach over and pick up my horns off the nightstand. I settle them on my head. Time to go to work.

About The Author
Pamela Jeffs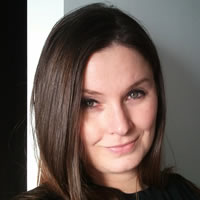 Pamela Jeffs is a prize-winning speculative fiction author living in Brisbane, Queensland with her husband and two daughters. She is a member of the Queensland Writers' Centre and has had her work published in both national and international anthologies and magazines. Pamela grew up in rural Australia, and likes to draw upon the natural world for inspiration in her work. Visit her at <www.pamelajeffs.com> or on Facebook @pamelajeffsauthor.