By Joseph Sullivan
"Ha! It worked!"
Reltanna Lirane looked out from behind the boulder at what she had hidden from, which was now nothing but her flask in the field, with nothing else in sight. The wayward wizard could not help but flash a smug grin, even as nobody else was around to see her.
"The ritual worked!"
Flushed with satisfaction but wary of potential danger, Reltanna cautiously moved towards the flask. She knelt down and reached out her hand to pick it up, hesitating before she touched it. What if it didn't work? She thought to herself. The thought of a failure here could spell her doom. She touched the flask—
"You!"
An angry voice burst emanated from the flask, but it remained unmoving. Reltanna flinched and fear darkened her expression, but her smile returned as she realised that this was proof that it did indeed work.
"Yes!" Reltanna shouted, hoping the being inside could hear her. "Me! Allow me to properly introduce myself." She knew that she could not be seen but could not help but give a bow. "Reltanna Lirane. Sage and scholar of the arcane. A wizard unparalleled in my time. And I wouldn't advise you to challenge that, because now I can add to the list…your new master."
"I will never serve you."
"Well…" Reltanna knew she was letting her pride get the better of her, but in a situation like this, she found it irresistible. "I wouldn't talk like that if I were in your situation. Granted, I'm human, after all, but I think even a being like yourself understands that the one outside the flask is the one in charge here."
"And what gives you the right?"
"Oh, don't give me that," Reltanna rolled her eyes as she paced around her trophy. "I've studied genies extensively, and your case especially. You are very much not one of the friendly ones."
"Really? Pray tell, what have you studied, o sage and scholar?"
A sarcastic genie, what a prize. "Let's see, let's see…" Reltanna had a spring in her step now, there was little she loved more than rattling off what she had learned. "I know that you're a very old and powerful spirit. I know that you entertained yourself by tormenting humans…like I said, not one of the friendly ones. I know that I was able to trick you by luring you towards wealth and power—"
"Of which you have neither."
"—which you figured out was a trap all too late. And I also know that you're capable of doing great things for me."
"You should not expect me to grant your wishes. You imprisoned me."
"Do you really expect you'll be able to get out through sheer force of defiance?" I thought genies were cleverer than this.
"Why should I expect one such as you to release me?"
"What makes you think I'd release you?" Reltanna scoffed. "Think of it more like exercise while you're in my prison. I'll let you out to play, but you'll be playing my game. My ritual was thorough. You're bound to my flask, which, by the way, used to hold my whiskey. You'll find it a fair sentence, I think…"
There was no reply. Did I win? Reltanna looked down at her flask. She was expecting it to be a lot harder. Still, she was not complaining, and went back down to pick it up.
"You seem to be right," the genie's voice startled Reltanna again. "You have won here. I must congratulate you on your victory."
"Why, thank you!" Reltanna grinned. "Maybe we'll get off on the right foot here after all…"
"Since I am now your servant, I feel it only fair to warn you, Reltanna Lirane," the genie continued. "I am not an isolated spirit. We genies live and talk with each other, in worlds unseen to humans like you. One of us, imprisoned like this? Sure to get others talking. Maybe even get others acting. Have you thought about that?"
Reltanna hesitated again to take the flask. She had not thought about that. She was counting on the genie's evil to ostracise it from the others, and render it an isolated target, but if more genies realised that they could be imprisoned like this by even a wizard of her young age, even the friendly ones would be worried, and potentially driven to action. The other evil ones were another matter entirely.
She thought back to the old tomes and records she had studied while researching genies. Even when they were friendly, the descriptions of their immense powers chilled her to the bone, and the illustrations were enough to haunt her dreams.
"You're really counting on having friends come for you?" Reltanna tried to assert herself again. "I doubt you have many…"
"I would not count on yours. You are young, I can tell, and with that comes inexperience. Wizards more wicked and dangerous than yourself would love a prize like this. Perhaps they shall come and seek you out for it?"
That was a fear that Reltanna knew all too well. She almost felt her hand retreat from the flask. No, no, she told herself. I've come this far, and I can't give up now…
"Well, if and when they do, I'll be ready," Reltanna smirked, and hurriedly picked up the flask and stashed it into her pocket. "Maybe you will be too. We'll have to find out, won't we?"
"I can't wait…"

About the Author
Joseph Sullivan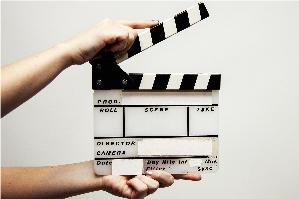 Joseph Sullivan is a writer and filmmaker from Melbourne, Australia, and an avid reader and writer of speculative fiction.
His fiction has appeared before in AntipodeanSF and he writes reviews for Aurealis.
You can find his work at <https://josephsullivanwriter.blogspot.com/>.