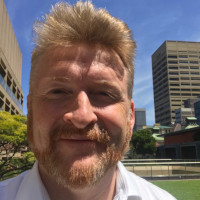 Mark Webb's midlife crisis came in the form of attempting to write speculative fiction at a very slow pace.
His wife maintains this is a good outcome considering the more expensive and cliched alternatives.
Evidence of Mark's attempts to procrastinate in his writing can be found at <www.markwebb.name>, including details of his stories in AntipodeanSF, Dimension6 and other reputable publications.