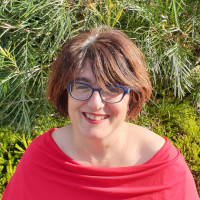 Louise Zedda-Sampson is a freelance writer and editor from Melbourne, Australia. She copywrites and writes short stories, flash fiction and non-fiction articles. Her fiction has appeared in anthologies and student publications and her non-fiction in journals and magazines.
Louise has a Diploma of Professional Writing and Editing and updates her skills regularly through industry courses and seminars. She edits a broad range of fiction and non-fiction and specialises in structural editing for both novice and experienced authors.
Louise also runs writers' retreats in the tranquil settings of the Dandenong Ranges.
Visit Louise at <www.novelsolutions.com.au>.