By Kyosuke Higuchi, translated by Toshiya Kamei

I tear apart the flesh of a horsehair crab—shipped directly from Hokkaido—to prepare my favorite dish, crab soup. But this one gives me more trouble than usual. Is it supposed to be this grotesque? On top of that, its putrid odor keeps assaulting my nostrils.
"I can't even handle a crab. How'm I gonna butcher somebody and cut 'em into pieces? I've got no stomach for it." I let out a nervous laugh.
"That's not a crab," my roommate points out.
"Huh? What did ya say?"
"That's not a crab."
"What?"
"Do you really think that's a crab?"

About the Author
Kyosuke Higuchi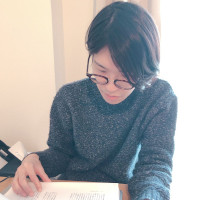 Kyosuke Higuchi writes science fiction, speculative fiction, and literary essays. His debut novel, Kōzōsōshi [Structure Elements], won the fifth Hayakawa SF Contest in 2017. 
His short fiction has appeared in Syosetsu Subaru, S-F Magazine, and Bungei, among others. 
His latest book is a collection of essays entitled Subete namonaki mirai (2020). 
Kyosuke lives with his wife and young daughter in Nagoya, Japan. Find him on Twitter at <https://twitter.com/rrr_kgknk>.
About the Translator
Toshiya Kamei
Toshiya Kamei holds an MFA in Literary Translation from the University of Arkansas.
His translations have appeared in venues such as Clarkesworld, The Magazine of Fantasy & Science Fiction, and World Literature Today.