By Derek Smith

"Good morning ladies and gentlemen, welcome to Galaxy Tower. My name is Peter and I will be your guide in the tower today. Galaxy Tower is currently the tallest building on the planet and we expect it will hold that position for a long time. If you would follow me into the lift we can begin your tour."
"The tower lift system is unique. COLN, the computer organised lift network, provides rapid movement in the tower."
"What's so unusual about that?"
"COLN is unlike any previous automated lift. It is an AI capable of reacting to its customers' requirements in unique ways. For instance, our first place to visit today is the Atrium which has magnificent indoor gardens. Normally you would ask the lift to take you to the correct level but COLN will take us there even if I ask a general question like 'take us to the garden'."
<Garden Atrium level A10.>
"Correct. Take us there please."
<Checking.>
"You aren't moving."
<Checking — unable to comply; doors are in the open position.>
"Close them, please."
<Doors closing. Moving to Atrium, level A10.>
The tour party wandered through the garden admiring the trees and plants most in blossom.
"If we could return to the lift now, I will escort you to the roof."
Peter stood in front of the lift doors. "Take us to the roof please," he said.
<Checking — roof level Z10.>
"Open the doors."
<Checking — unable to comply. Lift car is on ground level.>
"Well bring it up here. You should have already moved it here."
<Checking. There is no need to take that attitude with me, chum. I just took you lot up to the Atrium, and now you want me to go all the way back to take you someplace else?>
"You're a lift; that's what you do."
<Checking. Verified. Returning to level A10.>
"Take us to the roof," Peter ordered when everyone was in the lift.
<Checking — unable to comply-lift doors are open.>
"Close them!"
<Level Z10 roof — but I wouldn't go out there if I were you. The wind howls, and it's a long way down — scary!>
"The views from the roof are spectacular, and it is enclosed in an air curtain protection system. It's perfectly safe."
As the group were admiring the magnificent view from the roof, Kylie talked to Peter. "I have a friend who works at Fahey and McFadyen. They have offices here. Could COLN take me there?"
"Of course. Let's make that our next stop."
Everyone piled back into the lift. "Take us to Fahey and McFadyen."
<Ooo! Can do but I wouldn't advise it. Big party there last night celebrating someone's birthday. Those folks really know how to Partay!>
"Just take us to the correct floor!"
<Checking. Proceeding to level M10.>
"Let's make this our last stop ladies and gentlemen. We'll go down to the sales office for you to view the plans for the apartments."
<Look out. Here comes the big pitch.>
"Okay. Just take us to level A1."
After the tour party exited on the ground floor, a lone man hurried into the lift.
"Fahey and McFadyen please," he said.
<Not a good idea friend. Big party up there last night. Most of them still asleep.>
"I know. I'm the office manager. I left early. I tried to warn them but they didn't listen."
<I know exactly how you feel, mate. I was just telling that Peter from Sales and Marketing…>
The lift doors closed.

About the Author
Derek Smith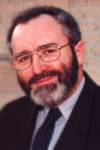 I am a writer and published author with many short fiction stories published in online and print magazines. My first books were SF including an anthology of all my published and unpublished short fiction. My last book, The Boarding House, was a very long term project a story based on my early time in Oz. I am a baby boomer born in England but migrated to Australia in 1966 when I was eighteen. I live in Canberra now with my family and am all but retired from writing. My current author page is here: <https://www.goodreads.com/author/show/8277328.Derek_Smith>.