By C. Kohl

We give this testimony in memoriam to an era long since succumbed to iridium dust. Mors immatura. Our geologic time was cut short, abruptly and mid-spiral, yet this oracle survives, through what becomes your history, perhaps your future. Do with it as you will.
To say that the Earth was paradise back then might mislead you. It was untouched, yes, unfettered even, but it was also dangerously unpredictable. We had no worries about greenhouse gases. Warm, peninsular breezes and plentiful, tropical rains kept us comfortably in our Goldilocks Zone. But the ground could split and shatter without warning, or heave molten rock in a moment's desire. Despite this, Earth's wrath stayed mostly contained and we thrived.
With what some would call hubris, we became like kings: conquering and consuming everything in our path. It wasn't overnight—no kingdom was built in a day—but, in time, we dominated the land and sky and sea.
Our food supply, Oh my! An embarrassment of riches: magnolia fruits and pine cones grew as big as your claw. The forests and seas teemed with every variety of segmented delicacies. Admittedly, there were those annoyingly fast and furry, little creatures: huddling, suckling and scampering across the forest at night. Not everything can be perfect.
Nothing checked our expansion, however. Nothing challenged our hegemony. The collection of articulated skeletons preserved in your museums and palaeontology departments, the bits of cartilage and feather and bone inclusions in amber, reveal just a minuscule part of our story.
It goes without saying, we didn't suspect. Our minds could not fathom or calculate or predict the hurtling projectile that appeared in the predawn sky. It's faint glow was barely a comparison to the chariot that warmed our days or her faithful footman that illuminated our nights. Who were we to question? Why would we question?
But its aura grew until it was impossible to ignore, a conflagration blazing across the southern sky. The final landscape burned its negative onto retinas afire, it was over for us in seconds.
The light and heat of a small sun consumed our Garden of Eden. The ocean shockwave that followed precipitated our Great Deluge. The darkness that descended upon Egypt paled in comparison to the clouds of dust and ice that claimed what was once our dominion—-a crater of shocked quartz instead of pyramids to mark our tomb.
The ancient Greeks believed a swan remains silent until its moment of death. Only then, does it release a song. On that day in Chicxulub, in the milliseconds before impact, a climactic chorus of a million voices rose in divine unison.
Our testament lies, not in writing, but still, recorded in clay, beneath the Gulf of Mexico. The song reverberates from across millennia, both as a requiem and a question: "Will this happen to you?"

About the Author
Chana Kohl
Chana Kohl works in Jerusalem in clinical trials and research, trotting the globe and writing speculative fiction in her spare time.
An avid sci-fi reader since adolescence, Chana only recently turned this passion towards writing, frequently incorporating cultural and religious elements from West and North Africa, Southern Europe, and the Middle East.
Her flash stories have previously appeared or will appear on 365 Tomorrows and the upcoming anthology Planetside: Science Fiction Drabbles.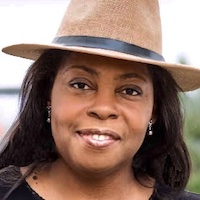 You can follow her creative writing journey on Twitter: <@chanakohl> or on her blog: <www.chanakohl.wordpress.com>.