By Greg Beatty
I
"I'm thinking Thai. Does that sound good?"
"Sure. Do you want to check to see which restaurants are open, and what the conditions are?"
"I can, but I checked the community website."
"Good, but that's been running about six hours out of date."
II
"Do you still take attendance?"
"Sure. I take it once a day in person. Once a day by Zoom. Once a week for students using an asynchronous model."
III
"Have you started going back to the gym?"
"Not recently. I checked the climate fitness website, and found out how much carbon the drive to the gym burned—and how many calories planting trees, placing sandbags, and raking stream beds burns, and signed up for one of those on-call conservation crews. Now I get my exercise out in the world, and I do good at the same time I'm getting my exercise."
"Good plan. Why do you look so sad, though?"
" 'Cause today there were no projects, so I signed up on the community projects site. We dug up some of those mass covid graves, to give those we lost a proper burial."
IV
"Grandpa, will you read me a story?"
"Sure. I'm still on my second round of treatments, so put me on speakerphone. Okay, hit the clicker if you need to pee. Ready? 'That night Max…' "
V
"Did you get the notice about megalodons in the bay?"
"Um, Dave? Those are extinct?"
"They were extinct. That rogue geneticist who got furloughed for not being willing to take the first round of vaccines finally cloned some, then 'accidently' released a breeding pair near the city. So, I'm fishing freshwater for now."
"Dave, can I see that notice? Oh, I see. Did you take that class at the senior centre on thwarting fake news?"
"Thwarting?"
"Hey, I didn't choose the title. Martin used to be a journalist. He likes headlines. But he knows his stuff. Here, let me show you. Okay, look at the notice. Do you see how there's no attribution? This didn't come from anyone or anyplace official. Now, by itself, that's not automatically a disqualifier, but it's a sign. Now, look at the term 'rogue geneticist.' It is emotive language, unlikely to be included in any official communication. Where did you find this?"
"Nadine mentioned she'd seen it."
"Nadine? The hot grandma who thinks vaccines cause autism?"
VI
"Okay, Sharon. Since you're the newest addition to the neighborhood, you get to set the agenda for QuickDud!"
"For what?"
"David. Seriously. Stop trying to make 'QuickDud' happen. It is the Quarterly Community Disaster Drill."
"Sharon, you decide. QuickDud: yeah or nay?"
"I'm…going to dodge that question. What's this agenda? What do you want me to do?"
"Oh, sure. Just choose one card from the red pile—that's Disasters—and one from the black pile—that's Constraints. Okay, good. What'd ya get?"
"Umm…red card flood, black card…does it say 'walk with cane'?"
"Yep. Let me send this info on the community network, and then I'll explain. Okay. After the chaos of 2020, we—like many other communities—came together to figure out how we could handle emergencies better. We also tried to figure out how to become stronger as a community. QuickDud does both. Every three months, we practice responding to random disasters. Different school classes put in suggestions—that's where you get the 'The floor is lava' card. Constraints means limits. Sometimes we want to respond to an emergency, but something limits our actions. Like the pandemic, when we had to distance and wear masks. And after we fight the flood. Or fire. Or grasshopper invasion—don't laugh, remember the locusts of 1874. And afterwards, the pot luck dinner!"
VII
"You see someone in Coralville died of covid?"
"Crap. That's the second death this year. Let the CDC know they might want to track this batch of vaccine."
VIII
"Grandpa. What are you doing?"
"You ever use a slingshot?"
"Not really. How do they—holy crap! Do you know how much those drones cost?"
"Like I care. They scare my birds."
"Can I try?"
"Sure. No, not that one."
"Why not?"
"Widow Greenfield can't walk so good. That one carries her meds. See the red cross. Leave those ones be. Just take out the Amazon drones."
IX
"Did you see the big NIH crowdsourcing contest?"
"National Institute of Health?"
"Ha. Makes sense, but no. Not Invented Here. It's looking for the best idea, approach, or practice that the U.S. didn't do during the pandemic, but someone else did. Find, document, and share the best idea that was Not Invented Here."
"Huh.
"Hey, don't snark. That's where the Pat the Duck at the local elementary school came from."
"Pat the…"
"Oh. Someone combined the Chinese practice of testing temperatures when entering buildings with what they knew kids like. The result was Pat, a plastic duck the size of a 7 year old, with temperature sensors all over the duck. Then the school started the tradition of patting Pat when the kids got to school for the day. The duck records everyone's temperature, so they have more data of possible outbreaks."
"That's…new."
"That's the point."
X
"Why does this quilt look so weird?"
"Oh, that's part of the meaning. They didn't make it from scraps of traditional cloth. It's made from hospital scrubs from those who died saving others. And the shiny bits are people's nametags."
"That's a big quilt."
"That's just the one from this state. Never again."
"Never again."

About the Author
Greg Beatty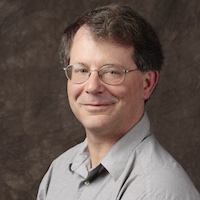 Greg Beatty writes poetry, short stories, children's books, and a range of nonfiction. He's published hundreds of works — everything from poems about stars to essays on cooking disasters.
When he's not writing, he walks with his dog, dabbles in the martial arts, plays with his grandchildren, and teaches college.
For more information on Greg's writing, visit <https://beattytales.com/>
Greg recently assembled 50 of his speculative poems into a collection, Cosmic Voices for Human Ears. It and other stories are available on Amazon and Payhip.