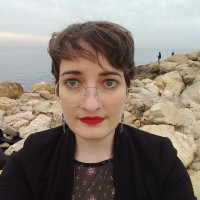 Andisha Sabri Carey is an Australian writer and poet who has lived in the Czech Republic, the United Kingdom, and most recently, Israel.
Her work has appeared in Gingerbread House Literary Magazine, Potluck Magazine and Cordite Poetry Review.
"Last Resort" was originally inspired by a running joke with her husband about the Havens in "Pandemic Legacy: Season 2".