By Callan J. Mulligan

Blades of grass flattened beneath Lizabeth's fingers as she laid back on her hands and elbows, admiring the view. One month into her new life and she still couldn't fathom the beauty of this place. Children laughed as they skipped down the walkway alongside her, leaving a harmony of joy ringing in her ears. A soft breeze left a cold stain on her cheeks, and it felt as real as the wind on Proxima B. She knew it wasn't real, just a side effect of the artificial atmosphere, but sometimes it would be strong enough that her thick curly brown hair would be picked up, thrown over her head, and land in her face. The ring was a paradise, akin only to the once-fertile world they left behind.
Spherical houses spread into the distance, domes that held no need for streets. The glare from their windows pierced Lizabeth's hazel eyes, but she didn't squint; This place was far too beautiful. The sunlight, Lizabeth thought, I love the sunlight. Her skin was resilient to ultraviolet, dark, and reflective. She wondered if the artificial light was the same as natural starlight and if it burned her pale-skinned friends. It must be, she thought, or the plants wouldn't grow.
Rivers weaved through open parks with perfectly manicured grass, and they often led to small waterfalls, which flowed into subterranean recycling centres. The atmosphere was thin but contained within the ring, and the ring was so large it was impossible to see its edge from the inside. Lizabeth looked out into the distance, admiring the strangeness of the horizon. It wasn't really a horizon at all, as the walkways, parks, rivers, and houses stretched upwards into the sky, eventually disappearing into a hazy dough directly above her. She remembered making shapes out of clouds on Proxima B, as a child. Now, she was making shapes out of the ground, which hung high above her head. She could make shapes out of the clouds here too, but they were thin and strange looking, elongated by the lack of gravity at the ring's centre. The thin wisps of moisture wrapped around the body of the ship, which was suspended high above her. It hung in the middle of the ring; a ship seemingly disconnected from the rest of the colony. If not for the enormous arms holding it in place, and its reflective shell, it would have been difficult to see. Compared to the ring, the body of the ship seemed trivial in size, but she knew it was the driving force behind their utopia.
It should have seemed unnatural, this place. But Lizabeth found it much more comforting than her on-world home. Many things reminded her of the city of course, such as the sound of traffic, which came from small service ships and passenger tenders that filled the sky, taking their many routes between the ship and the ring. But this place held no pollution and was free of disaster. For the first time in her life, she could breathe. The ring was a perfectly oiled machine, displayed as a work of art on a canvas of dark space, leaving only the stars to pierce its thin blue veil. She was snapped out of her trance by a body landing in the grass next to her with a soft thud.
'I found one, Liz!' the body said.
Lizabeth rolled onto her side, propped up by her right elbow, and laughed. 'I didn't think there were any on board.'
Her new friend grinned, waving the orange in her hand as if to tease Lizabeth. 'It's only artificial, of course. But there's a private orchid near the edge. Looks like the real thing.'
'Give it here,' Lizabeth smiled.
'Uh uh,' Quinn replied. 'I did the work; I get the first bite!' She bit into the orange without peeling it, bitter and sweet. The cold sticky juice ran from her lips to her chin as she chewed and smiled. She passed the orange to her friend and laid on her back, joining in on making shapes from the ground above.
Lizabeth groaned as she took a bite. Juices filled her small, slightly crooked teeth, and washed across her tongue. Her tastebuds exploded with nostalgia.
'How long has it been?' Quinn asked her.
'Since we left?' Lizabeth replied. 'Months.'
'Feels like weeks.'
Lizabeth was inclined to agree with her. It was a slow, difficult, few weeks leading up to departure, but once on board, all their problems disappeared. Now, time flew so fast she thought they might arrive at their destination soon. She laughed at the thought. They were, after all, on a two-hundred-year journey, in hope of finding a world that this time, they would surely not destroy.

About the Author
Callan J. Mulligan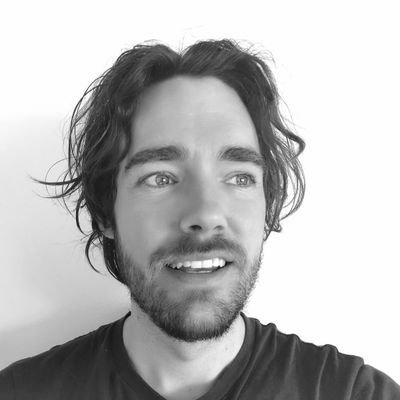 Callan J. Mulligan was born in Melbourne, Australia, in 1988.
Writing poems and fiction from a young age, his imagination took him through several creative careers including Marketing, Music, and Film & Television.
At the age of 29 he wrote his first published work of fiction, a novella titled 'A Mind of His Own'. The debut work received critical acclaim and scored amazon's Top 100 for thriller and suspense.
Callan predominantly writes science fiction, and his work often contains existential and philosophical themes. He has a deep, personal, love of science, especially astronomy and cosmology.
Callan lives with his wife on the Queensland Gold Coast and spends his time playing more video games than should be considered healthy, and not reading nearly as much as an author should.