By Leon D Furze

'You ever think about how unlikely it is you're alive? Right now?'
Marissa looked up from her breakfast and raised an eyebrow, her mouth still working on the eggs.
'It's not just the probability of that sperm hitting that egg. Think about it. Humans have been around for 300,000 years. You're alive right now. The probability is…' His voice trailed off in the face of his wife's implacable chewing.
Silence. The clink of cutlery on ceramic.
'And then there's the Fermi paradox—'
'Shut up, John.'
John put down his knife and fork, lining them up neatly.
'Edith will need dropping off early this morning,' his wife said, placing her cutlery down on her plate.
'What?'
'Edith. Dropping off?' His wife sighed. 'I'll do it.'
'Hmm,' John nodded, packing his bag for work. MacBook. Notepad. Two Mitsubishi Uni Pins: A 0.2 and a 0.4. He checked the time. 7:15am. He nodded again and headed towards the door.
'Forgetting something, John?'
He thought for a second. Marissa blew a huff of air through her nostrils.
'Oh,' John said, stepping over and putting his arms around his wife. 'Bye. Have a nice day.'
***
The drive to work: 34-38 minutes. John pulled in at school. Grunted. Someone had taken his usual parking spot. Engine off, key out, open door, lock door, key in pocket, pick up bags, out of car, close door.
How small was the probability, exactly? Not infinitesimal. He was physics, not maths, but he knew enough about Bayesian probability to know nothing was infinitesimally unlikely. Still... He'd have to look it up.
***
Late to class. Him, not the students. He'd gone down the research rabbit hole.
1 in 102,685,000. Odds of him being here, now, were so slim they outnumbered the atoms in the universe. And Fermi...
Slim odds I exist. Out there, nothing. No one. If there were they'd be everywhere. But we're not everywhere, are we? And it's not even bloody likely that we're here. So maybe it makes sense that there's no one—
'Mr Elliot?' one of his students had her hand up.
'Jane?'
'You're doing that staring thing.' A few of the class laughed.
John sighed. 'Fine. Sorry. Didn't sleep well.'
1 in 102,685,000
'Right,' he said, clapping his hands together. His hands felt strange. Papery and thin, like the sheets of newspaper left by the fire in the living room. Brittle.
***
Double free. A hundred minutes to get on top of his marking.
Instead, John headed out the back door and carried on walking towards the lake on the edge of town. The gravel crunched beneath his feet. Magpies cackled in the gum trees. The sun was warm, the sky a deep, flawless turquoise.
The sound of his feet on the gravel grew muted. John looked down, expecting to see something stuck to his feet. His feet were submerged, sunk below the top few inches of the gravel as though the path were made of sand. He shifted a leg and found he could move freely, but when he placed his foot down again it passed through the gravel as if it wasn't there.
Shit, he thought. Dreaming. He picked up one foot after the other and carried on walking along the path, not knowing what else to do. Every step sank a little further until he pitched forward and landed in the dirt.
He didn't stop when he hit the ground.
***
John had experienced a few strange things in his life. First and foremost was the realisation that, in spite of his eccentricities, he had found someone who would love him. It was to Marissa and the kids his thoughts turned now, as he lay in this cool, dark space and wondered if he were dead.
Total darkness, so thick he felt it reaching up into his nostrils and mouth, pushing the air out of his lungs. But if he was struggling to breathe, he wasn't dead. He slowed his breathing, sucking in mouthfuls of cold, damp air. He was underground, buried alive. The panic rose again.
***
Phosphene. The word popped into John's head along with the flickering, dancing light.
'Another?' The light's voice was thin, nasal.
'Looks like it. Shit.' Another light flickered closer, a pale, translucent gold. It had something like a head and shoulders, tapering down to a waist. Thin, wisp-like projections that could have been arms.
'How'd this one get here?'
The second withdrew upwards and out of sight. It reappeared, standing behind John.
'Fell through the bloody ground.'
'Shit.'
'We need to talk to someone about that. Remember the last one?'
'Adelaide? Fell through the carpark and ended up stuck in the concrete?'
'Yeh. Always the bloody Australians falling through things. Not like Europeans. At least they have the decency to just, poof.' The thing clapped its wispy limbs.
'Um,' John said, 'hello?'
'Yes, hello.' A vaguely Australian accent. Neutral, newsreaderly. It continued like John didn't exist. 'What shall we do with this one? Memory wipe?'
'Started this morning. Quick turnaround. Check out its search history.'
'Ha!'
'Where am I?' John asked.
'Look,' said the second one, ignoring him, 'you know how it goes with these types. They get an idea; they can't let go. We wipe them; they remember. Wired differently.'
'Good value though, these ones.'
'True. Right. Compromise?'
'Compromise.'
***
John sat across the table from Marissa, staring into his black coffee. He'd woken in his bed with the smell of earth in his nostrils, and a claustrophobic feeling clutching at his chest. He remembered everything. The simulation. The experiment. The great cosmic joke of his existence.
He'd tried to explain to Marissa, but she'd looked at him with that half-pity half-exasperation expression. He'd gone online, but all he found was quacks and conspiracy theories. He'd find a way to tell someone, to make them see, make them believe.
Out of nowhere a name from his own school days popped into his head. Cassandra.
He'd have to look it up.

About the Author
Leon D Furze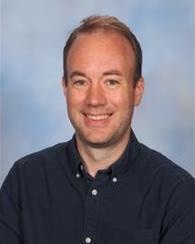 Leon D Furze moved to Australia in 2009 and now lives on a farm in Western Victoria with his wife and three children.
He is an English teacher and school leader and until recently stuck to writing educational textbooks and resources for other teachers.
After a lifetime of reading sf, he decided to give fiction a go, and hopes that it will lead to a long and fruitful career of writing strange, speculative, and surprising things. <leonfurze.com>.