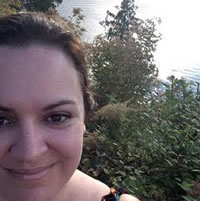 Andrea Teare is an emerging writer from Sydney Australia. She writes Sci-Fi, Horror and Fantasy and has a number of short stories available in anthologies from Horrified Press and The Unfading Daydream.
She is currently working on her first novel.
More about Andrea can be found at her website, <www.andreateare.com.au>.