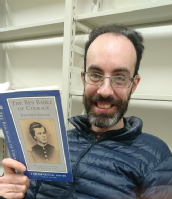 Daniel McKay teaches at Doshisha University, Japan.
He is no good at writing catchy bios, preferring instead to horse around and watch the world go by.
He neighs objectionably when politicians make asses of themselves, but, against the odds, does not believe the world is going to hell in a haybasket.