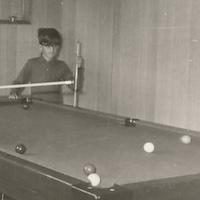 Bill's stories, plays, and comedy sketches (and one poem!) have been published, produced, and/or broadcast in Australia, Bosnia and Herzegovina, Canada, Czechia, England, Guernsey, Holland, India, Ireland, Nigeria, Singapore, South Africa, and the U.S.
His stories have appeared in Fiery Scribe Review, Ariel Chart, New Contrast, The Prague Review, Shotgun Honey, Once Upon A Crocodile, Pigeon Review, Yellow Mama, Slippage Lit, AntipodeanSF, and many other journals.
His novel, "Farewell And Goodbye, My Maltese Sleep", will be published in October 2023 by Close To The Bone Publishing.