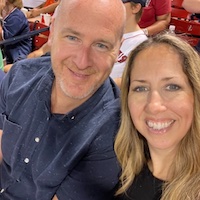 Robbie Sheerin was born in Scotland but now lives in the USA.
He writes short stories in his spare time and has been published in various online and paperback literacy magazines.
He is a fan of classic sci-fi, and such writers as Bradbury, Asimov, Heinlein, and Silverberg.
He is the author of the book, Tales From Another Dimension; A Sci-fi Collection. Available on Amazon.
Robbie can be reached at his website: <http://www.robbiesheerinwriter.com/#/>