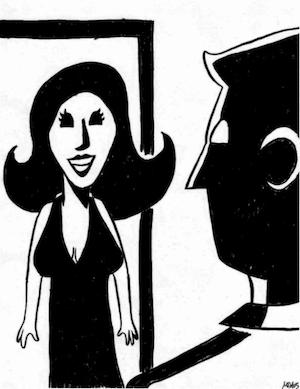 Michael D. Davis was born in the late nineteen hundreds.
His origins rumored to be an egg, a mad scientist's laboratory, or a manger, was, in reality, more mundane having been born and raised in a small town located somewhere in Iowa.
Descended from criminals, farmers, lunatics, oddballs, kooks, crackpots, and strangely the bigfoot Michael somehow turned out to be a semi-normal child. (Depending on who you asked.)
Grown up, he's considered an eccentric by the locals as he goes around town in a top hat, tie, and hand painted shoes.
Michael started drawing cartoons when he was ten, and his skill has improved with his humor, which isn't saying much. He is for the most part self-taught, only ever crediting the help of one great high school art teacher.
His art has been shown at his local library for multiple years only during October due to its odd macabre nature.