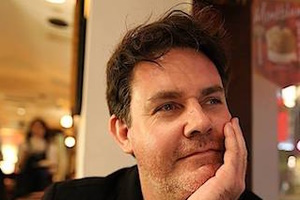 Anthony Woolley resides in Melbourne, Australia, but was born in Hobart in the early 1970s. He is an avid reader, watcher and listener of science fiction.
Taking credit for his interest in science fiction, his mother testifies to seating him in front of a radio one evening in the late 1970s, telling him to, "Listen to this." The radio voice sprang to life, "This is the story of the Hitchhiker's Guide to the Galaxy."
However, long before that, Anthony was trekking through time and space hiding behind couches, cowering from Daleks.
Writing speculative fiction is an on-again-off-again process for Anthony, having flash fiction published in several issues of AntipodeanSF.
Outside of trying to find time to write, Anthony is consumed by his role as a research scientist with a handful of minor scientific publications to his name.