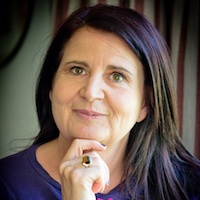 PS Cottier is a poet who lives in Canberra, with a particular interest in speculative poetry.
She has been published widely at home and in Canada, England, New Zealand and the USA.
Two of her horror poems were finalists in the Australian Shadows Awards for 2020. Her latest books are Monstrous, which is a volume of speculative poems, and Utterly, which is non-genre.
PS Cottier is the Poetry Editor at The Canberra Times and blogs at <https://pscottier.com>