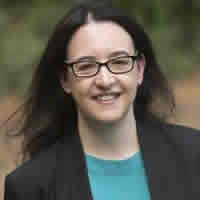 Laurie Bell lives in Melbourne, Australia. She spent years writing and making audio plays with her sister using an old tape player. Life is a performance! She is a singer and has performed on stage once for her local theatre company. Now she helps out as a volunteer. She loves to read her stories out loud to anyone who will listen. She has recorded several audio readings of her own short stories here at Antipodean SF and is now a member of the audio team.
You can read more of her work on her blog Look for her on Facebook <www.facebook.com/WriterLaurieBell/?fref=ts> or Twitter: <@LaurienotLori>
Laurie's debut book The Butterfly Stone will be published in Autumn (Aus) 2018 and another titled Blood Fever will be published in Winter (Aus) 2018.