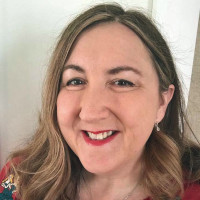 Nancy M Cunningham is an aspiring writer who lives in Adelaide, South Australia with her family and several spiny leaf stick insects.
Nancy currently works as an agricultural research scientist and takes inspiration from science and nature to write across genres including crime and science fiction, historical, romance as well as short literary fiction.
She has been published in Tulpa magazine and in an anthology of short historical fiction 'Easter Promises'.