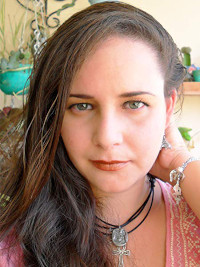 Malena Salazar Maciá was born in Havana, Cuba, where she still lives today.
A winner of multiple literary awards, she has authored several books, including Nade (2016), Las peregrinaciones de los dioses (2018), and Aliento de Dragón (2020).
Translated by Toshiya Kamei, Malena's short stories have appeared in Clarkesworld, The Future Fire, Mithila Review, and elsewhere.