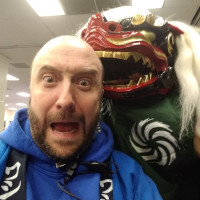 Joshua Bealson is a Washington, DC-based bilingual and bi-cultural author, gardener, and traveler.
He seeks to help people discover a world outside their own through fiction, cross-cultural narratives, history, and stories about our place in the world.
He was the Hugo Awards Ceremony Director at Worldcon 75 in Helsinki & Worldcon 77 in Dublin.
He Tweets <@joshuabealson>.