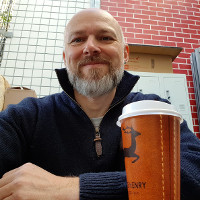 Gary writes about himself:
I am interested in the past, how we experience it and how we can understand its stories. An archaeologist by training, I tend to write in fits and spurts and have a mostly finished novel floating around.
I live on the outskirts of Sydney with my wife and an almost four-year-old. You can usually find me working in the garden or indulging a minor mid-life crisis by trying to relearn to skateboard.
I like coffee, good tequila, running and that slight tightening of your chest as you are about to do something scary.