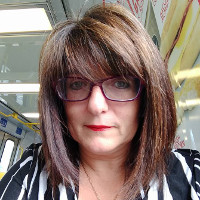 Louise Zedda-Sampson is a freelance writer and editor from Melbourne, Australia. She writes short stories and flash fiction that explore the human condition. Her fiction has been found in university publications, anthologies and magazines and her feature articles have been published in magazines and journals.
Louise has a Diploma of Professional Writing and Editing and updates her editing skills regularly through attending industry courses and seminars. She edits a broad range of fiction and non-fiction and specialises in structural editing for both novice and experienced authors.
Louise also runs writers' retreat in the hills of the Dandenong Ranges.
Visit Louise at <www.novelsolutions.com.au>.