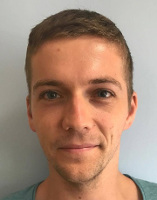 I am an emerging author from the Czech Republic, currently living and working as a University librarian in Malta.
I first started writing and publishing in Czech but as time went by and my affinity for English language grew, I switched to English.
Some of my flash fiction and short stories appeared (or are forthcoming) in Theme of Absence, Asymmetry Fiction, Aphelion, Aurora Wolf, AntipodeanSF, 101Words, The Weird and Whatnot, and 365tomorrows.
You can find me at: <https://martinlochmanauthor.wordpress.com/> or twitter: < @MartinLochman>.