SF Quotes
" There's no real objection to escapism, in the right places… We all want to escape occasionally. But science fiction is often very far from escapism, in fact you might say that science fiction is escape into reality… It's a fiction which does concern itself with real issues: the origin of man; our future. In fact I can't think of any form of literature which is more concerned with real issues, reality. "
Arthur C. Clarke
Facebook AntiSF
Login Form
Why Not Visit

Do you like your SF in audio?
Of course you do. Well, why not visit Beam Me Up Podcast and radio show, often featuring selected stories from AntipodeanSF, run by your host Paul Cole of WRFR.
Next Issue
Cappuccino Twilight
By Ed Errington
The Strike
By Grant Terry
The Goodbye
By E A Fow

The Intercept
By Luis Shalako
The Facts In The Case of K Klown
By Anthony Owens
Searching
By Mark Tremble
Art, Ink
By Jason Fischer & Martin Livings
End of An Era
by Antoinette Rydyr
Popular Stories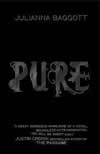 Pure

Julianna Baggott

A stunning coming of age novel set in a richly imagined post-apocalyptic world. For fans of THE PASSAGE and THE HUNGER GAMES this is a fantastic addition to the growing cannon of dystopian fiction.

We know you are here, our brothers and sisters. We will, one day, emerge from the Dome to join you in peace. For now, we watch from afar, benevolently.

Pressia Belze has lived outside of the Dome ever since the detonations. Struggling for survival she dreams of life inside the safety of the Dome with the 'Pure'.

Partridge, himself a Pure, knows that life inside the Dome, under the strict control of the leaders' regime, isn't as perfect as others think.

Bound by a history that neither can clearly remember, Pressia and Partridge are destined to forge a new world.

About the Author

Julianna is an award-winning poet, novelist, and young adult writer. For years, she has been thinking about writing a futuristic dystopian novel about a society of haves - the Pure, who escaped the apocalypse and live in an uncontaminated dome-covered city - and have-nots - the wretched survivors who live in the nearly-destroyed outside world.



New Books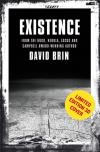 Existence - Limited Edition 3D Cover

David Brin

A groundbreaking, mind-blowingly ambitious new science fiction novel from the multiple award-winning classic author David Brin.

A turning point is upon us. A new flood is coming...

Decades from now, an alien artefact is plucked from Earth's Orbit by a galactic garbage trawler. And it will shed light on the fate of humanity itself.

We've always longed to know our destiny. We've always seen the end coming. But with so many different ways to be annihilated, how will we survive?
Read more...